Voica Ovidiu – Senior Character Artist , CD Projekt Red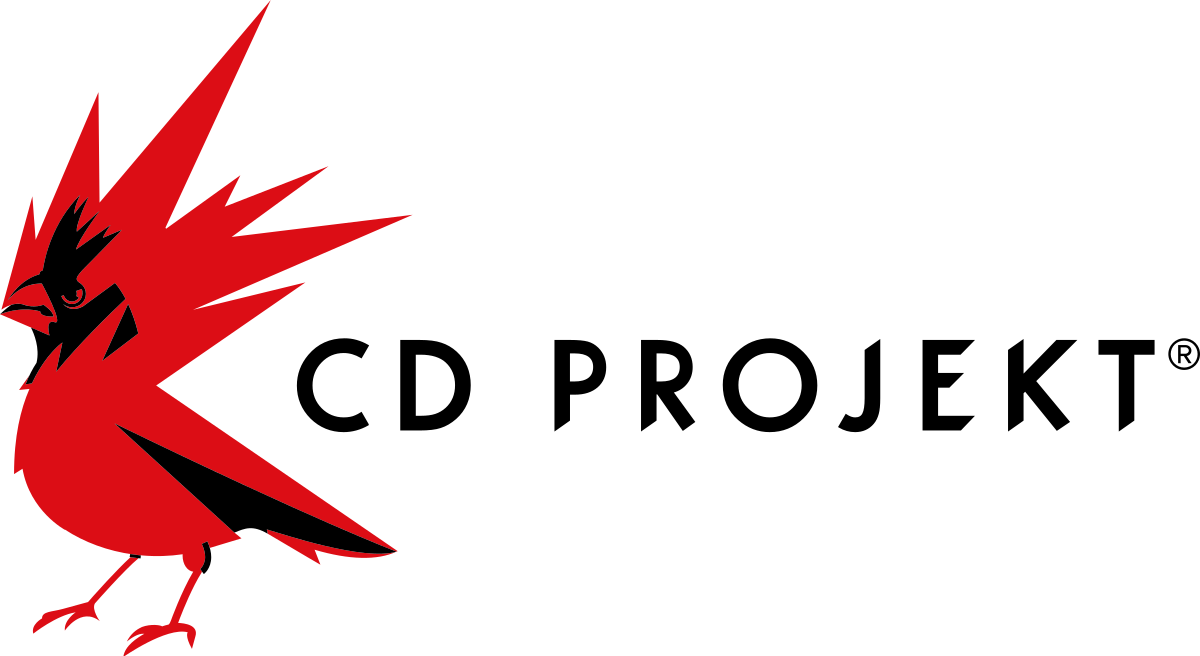 "I had the pleasure to collaborate with Keifer and I have to say I was impressed by his very professional approach. Was always a pleasure talking to him, very to the point and offering tons of helpful insights into the jobs he's offering. Totally recommend working with him! "
---
Pavle – Programmer, Sumo Digital
"Keifer is a superb recruiter! He found me 3 great companies that match my criteria and I ended up working for one of them. He managed to negotiate for me to work from my country instead of relocating to the UK which the company initially offered. He is always available for a chat and acts immediately if there is any kind of problem."
---
Sam – Principle Programmer, Sumo Digital
"I worked with Keifer during my search for a new job. Keifer has been a great recruiter to work with. He understood the kind of positions and companies I was looking for and was able to provide a good selection. He followed my progress during the interview stages and has been pleasant, helpful, attentive and transparent during the process. I had a great experience working with him and I would definitely do so again in the future (and recommend other people to do the same)."
---
Spark – Senior Unity Developer, Bron Studios

"These guys are awesome and managed to get me 2 interviews with great companies within a week and I ended up taking one of them. Thanks a lot Keifer!"
---
Laurent Couvidou – Principle AI Programmer, Build A Rocket Boy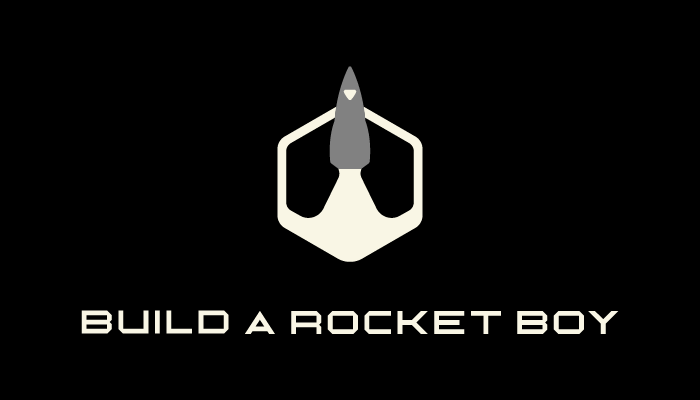 "Keifer was professional, reactive, and straight to the point. It was a pleasure to work with him."
---
Sean Cooper – Software Developer, Didimo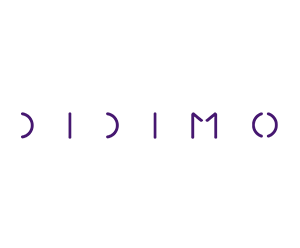 "Keifer contacted me through LinkedIn, he started with an initial chat, look at options and immediately found something that was was really interesting and not necessarily what I was looking for. With a little bit of coaching, hand-holding, and reassurance, we managed to secure my future position. Great to work "
---
Vanessa Mullin – Western Europe Business Development Lead, Didimo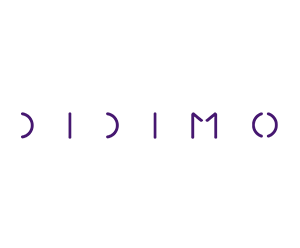 "I cannot recommend Sian more highly. I was happy in my current role, but her thorough approach meant she came to me with the absolute perfect opportunity that I couldn't turn down! Working in SaaS I can often feel inundated with poorly qualified job opportunities, but Sian had definitely done her homework! She is the perfect mix of friendly and professional and prepped me for every call whilst also managing to calm any nerves I might have had. It's clear she's outstanding at her job, and it shows how dedicated she is to find the right candidates for her clients. I'm so excited for this next step in my career, and so thankful that Sian's ability to match talent with the right opportunity has opened this door for me. If you have the good fortune of working with Sian, trust her! Recruiters often get a bad rap, but she's one of the great ones."
---
Ismail Parwaz – Product Manager,  TwentyCi
"Working with Sian from TechNET to find my current role was a seamless process. She wanted to know exactly what I was looking for and matched me with my current employer. She fully supported me during the interview process and gave me pointers to raise with the hiring manager. Most importantly she kept me in the loop at all stages. It was a really quick turnaround. I look forward to working with her in the future"
---
Hai Phung – Senior Character Artist, Didimo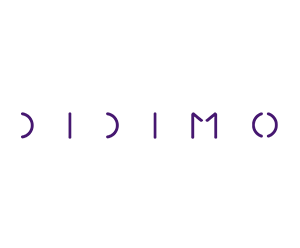 "Keifer contacted me via Linkedin and helped me secure the perfect role moving on from ILM. Keifer's communication was excellent, would recommend!"
---
Edwin Bradford – User Interface Designer:
"TechNET found me my last role within a month of leaving my previous position and got me an interview at a company I couldn't get an interview at directly in the past. They're the one company I probably consider most likely to find me a new role before anyone else. Keifer is really responsive, great to work"
---
Tim Luther Lewis – Graphics Programmer, Didimo:
"Keifer at TechNET contacted me as I was looking for work and quickly found suitable roles. He was helpful, friendly, and prompt throughout the process and helped keep the ball rolling, resulting finally in an excellent offer at an exciting company."
---
Luca Uccellatori – Lead Game Designer, AntiMatter Games Limited:
"Zack helped me during a crucial moment in my career, being respectful of my time, very friendly, and receptive to what was my feedback and needs. He was always full of contagious positive energy, preparing me for what was ahead. I would recommend Zack as a recruiter any day!"
---
Michael trabona – Senior Rigger, Brown bag Films:
"I had the great fortune of being in contact with Zack, he is talented, friendly and makes the job research easy and smooth. He would definitely be a great resource for any company that is searching for employees."
---
Ryan Eng – UI Engineer, TLM Partners inc:
"Zack was a pleasure to work with. He was very responsive, friendly and would go beyond other recruiters. We would have video calls to not only discuss about new opportunities but also discuss and prepare for any interviews I had. He always made sure that I would go into every interview with my best foot forward. Zack is definitely a great recruiter to have!"
---
Christian Santori – Senior Character technical Artist, Magic Leap:
"I had the pleasure to work with Zack when I was on my search for a new job in my career path. I am thrilled to say that Zack not only assisted immensely well, but became a good friend in the process. He doesn't only care about finding you a job where you can thrive, but he cares about finding you that dream position where you will become that better you! So look no further, you've found your guy! I had the pleasure to work with Zack when I was on my search for a new job in my career path. I am thrilled to say that Zack not only assisted immensely well, but became a good friend in the process. He doesn't only care about finding you a job where you can thrive, but he cares about finding you that dream position where you will become that better you! So look no further, you've found your guy!"
---
Christine Janumala – Community Manager, Monolith:
"Sian-Blue is exceptional! I had never worked with recruiters before and was not sure what to expect, but from Sian-Blue's first message on LinkedIn, she was incredibly personable and professional. She politely asked if I was open to discussing new opportunities and clearly explained the role and company she was recruiting for. Although I wasn't actively job-hunting in this industry, Sian-Blue's passion and enthusiasm for the sector and the company persuaded me to apply. During the application process, she promptly answered all my questions and responded to any concerns. Throughout my four interviews, Sian-Blue always checked in before and after, providing me great feedback at every stage. She even kept in touch during the busy holiday season, providing me with valuable updates and ensuring we didn't lose momentum. I truly felt supported with her as my ally during the hiring process. It's all thanks to Sian-Blue's passion for the company and industry that I pursued and eventually accepted the position. I would recommend her and TechNET to anyone in the industry looking for a new role or looking for new talent. It was an absolute pleasure to work with Sian-Blue and I can only hope that my future experience with the recruitment industry is able to match her standard!"
---
Asim Bhatti – Game Devloper:
"Sian-Blue was amazing from the very start, keeping me in the loop, managing expectations perfectly all the while understanding what I was looking for, and ensuring I was happy every step of the way. Very approachable, incredibly friendly and supportive, I highly recommend Sian-Blue to anyone looking for a role."
---
Matthew Horsman – Producer, Codemasters:
"Sian-Blue was brilliant during my application process and I can't thank her enough for contacting me regarding the new opportunity. Throughout the process Sian-Blue kept me updated and showed great understanding of my needs which resulted in a great offer that I could not refuse. I will not hesitate to recommend Sian-Blue to others and she's a great ambassador for the recruitment industry."
---
Jesper Andersson – Associate Producer, Curve Digital:
"Sian-Blue is an incredibly helpful and approachable recruiter with a level of professionalism that's rare to see in the industry. She thoroughly vets the candidates to ensure that they are not just a good fit for the role, but that the company is right for them as well. I have nothing but praise to say about her."
---
Raymond Reynolds – Build Engineer, KING:
"Sian-Blue contacted me just before lock-down with a couple of positions that I might be interested in. She took the time to understand my CV and was able to have an informed discussion about my future career goals and motivators that drive me. This was refreshing as I have some niche areas of expertise that are generally misunderstood by non-technical recruiters doing keyword searches. This is not the case with Sian-Blue! After our chat she put me forward for a position abroad, which in itself is a challenge without a Covid-19 pandemic. Throughout the interview process Sian-Blue was very supportive and kept me motivated when things took much longer than expected, which was a big factor on what I believe will be the landing of my dream job. I found our interactions both friendly and informative, and would definitely recommend her fighting in your corner!"
---
Arno De Keukelaere – Game Developer at Cartamundi Digital:
"Harry quickly and kindly helped me throughout the job application process. He expertly kept me informed along the way and helped me prepare and stay calm when it mattered."
---
Dipesh Dhanji – UI/UX Designer at Pinro Studio:
"Communicating with Harry has been so amazing – he's really on the ball and gets my application seen by the the right people. He's also been extremely helpful throughout the entire application process and always gets in touch regarding any feedback. updates, or potential new positions. Thanks for the help!!"
---
Hristo Petrov – Technical Artist at Sumo Digital:
"I first got in touch with Harry, when I had just moved on from a previous job and was looking for a new one. He took the time to understand my profile and what I was looking for in career terms. In a short time he got the ball rolling for me so to speak and introduced me to an awesome studio and my dream job! Harry is an awesome guy with a genuine interest in people and who they are. Just make sure you listen to what he has to say, Harry knows what he's doing!"
---
Simon Simpson – Senior Camera Artist at Supermassive Games:
"Keifer was super helpful and friendly, helping me along every step of the hiring process. He was super responsive to all the silly questions I had for him, he was great to just chat with too made me feel very comfortable and at ease about everything. He helped me get the best contract possible from my new company and I will be eternally grateful to him for that. I highly recommend Keifer!"
---
Derek Beddard – Programmer at Climax Studios Ltd:
"Keifer was great. Super helpful in getting everything setup. Constant communication letting you know what is happening every step of the way. The process couldn't have been easier. Smooth transition and a good bloke to boot."
---
Paul Laska – Senior Software Engineer at Blind Squirrel Games:
"Ashton went above and beyond to help me find the right opportunity in my recent employment search. When we first connected I was already in process with a number of his regular clients. So, Ashton reached out to new clients, built his professional network, and brought interesting new opportunities to consider. With the time difference between our locations that had one of us in the middle of the night, while the other was just getting going, Ashton proved he was willing to do what it takes to make it work. He offered to contact me during my normal hours, even if that meant the middle of the night for him. Ultimately, I was fortunate to land a position, and Ashton was super supportive, even though it was not one of his clients. I can't say enough about all the positive attributes the man brings to the job, and I look forward to hearing about all of Ashton's successes in the future. If I ever find myself looking for a new opportunity, I will definitely be reaching out to him and asking for his services."
---
Liam Sorta – Technical Evangelist at Unity Technologies:
"Ashton is the epitome of good recruitment. There are no blind/untargeted roles – Ashton takes an interest in the success of his clients, finding both the right fit for them and the company, a very scarce trait in the industry."
---
Jeremie Boehm – Executive Producer at Playstation:
"I had the pleasure to work with Ashton when looking for a new job opportunities. He was positive energy all the time, always trying to provide help and support. He has a great understanding of his clients and candidates, and you can feel his investment in helping you search for a new opportunity. I thank him greatly and i know that he will continue to do great for others in our industry."
---
Jonathan London – Founder of Heads Up Agency & Landon Unity Development:
"Working with Ash has been a breeze. Professional and friendly."
---
Parampal Singh – Unity Developer placed at Slanted Theory:
"Billy was fantastic to work with, really easy to talk to and always available for a chat. He kept me very informed and up to date and provided great support throughout the process."
---
Craig Peck – Senior Animator placed at Supermassive Games:
"Billy appeared in my inbox the day Gamehouse decide to stop game development in Alicante. I needed to move fast and seek further employment. He had a number of roles that fitted my experience in video game production. I sent him my CV and within a day I had an interview with Supermassive Games. The communication between Billy and the studio went really smoothly and professional. He also helped me to negotiate a good salary which I then accepted. I would highly recommend Billy for any professional recruitment services within the IT industry."
---
Anna Zielinska
Unity Developer at Touch Surgery
Placed Anna at Fundamental VR
Ashton is the best recruiter I have ever met! He helped me to get a job that I would have never dreamt of. He is a very positive person and he is always doing his best. He consistently supported me in my application. He went above and beyond to ensure I was prepared for interview and provided a friendly and professional service. I would recommend him to anyone who is looking to get into VR/AR/Games industry!
---
Zac Smith
Project Manager at Pulselive
Advisor to Zac on recruitment process
I would consider Ashton the go-to man for roles in the immersive technology industry.
A lovely guy, always responsive and noticeably passionate about his job.
Highly recommended!
---
Ricardo Padrela
Senior Software Engineer at Sports Interactive (SI)
Ricardo placed at Sports Interactive
Ashton found me a role recently and was very helpful throughout the entire hiring process assisting where needed. Easy to talk to and very quick to respond to messages/calls. I'd easily recommend him if you need help finding a role that suits you.
---
Heather Varley
Digital and Social Manager at MelodyVR
Heather placed at Melody VR
Ashton is thoughtful, bright and extremely professional and his impressive knowledge of the immersive tech industry helped place me in a career changing role at Melody VR.
I am delighted to have Ashton in my new circle and look forward to watching big things to come from his career!
Thank you Ashton!!
---
Tony Godar
Senior Software Engineer at MelodyVR
Tony Placed at Melody VR
It's rare that I can call someone in Ashton's field of work "Honest" or "Genuine" but I can completely say this about Ashton. He's completely transparent throughout the process on all ends and does his job extremely well! If you're thinking of leaving a comfortable but boring job to join an exciting startup Ashton is your man!
---
Tariq Bashir
Video and Virtual Reality at MelodyVR
Tariq placed with Melody VR
Ashton is a great professional, he helped me secure my role at MelodyVR. Throughout the recruitment process he was extremely helpful and friendly and always kept me in the loop. Ashton is also a fantastic listener who has never tried to push me in a direction or another, but supporting me instead.
I would highly recommend Ashton.
---
Daniel Rousseau
Office Manager
Daniel placed at Melody VR
Ashton is an asset to TechNet Digital. His enthusiasm and interest in the companies that he is searching for is infectious when going through the hiring process, it really shows his knowledge of the technology sector. He constantly kept me updated on any progress and regularly checked in just to let me know that I'd not been forgotten about, which is a great relief when compared to previous recruitment agencies I have worked with.
I would not hesitate to work with Ashton again as his energy to help you get to the next step never ends.
---
Basar Simitci
Senior Developer
Basar placed at Inition and Tin Drum
I had the pleasure of working with Ashton during my search for contract work as a Unity developer. Thanks to his keen eye for matching my skills to job requirements, I got spot on interviews and a perfectly matching job in no time. Throughout the process he was always full of energy, easy to reach, and friendly. He's a great expert as a recruiter and I'd not hesitate for a second to work with him again.
---
Marcus Fielding
COO at Tin Drum, VP of Product Development at Melody VR, Studio Head at Microsoft Hololens
Marcus was a client of Ashton's
"Ashton has consistently partnered & recruited the best talent in the industry for MelodyVR. His professionalism & knowledge of the VR industry is first class; with an air of truly understanding the ecosystem we work in and, time pressures to secure the right candidate to our schedule.
A true team player, and clear communicator, it is a pleasure working with him on complex job profiles and I look forward to driving further talent to MelodyVR.
Highly Recommended."
---
Garth Travis
Senior Environment Artist
Advisor to Garth on Recruitment process
"Keifer maintained a very positive and professional attitude throughout my recruitment process with him. He made himself available to discuss any issues and was very quick to provide feedback. Although the fit didn't work for the position I applied for, Keifer was very understanding of any hesitations I had and made sure I was comfortable at all times and provided many alternative options from a large list of quality clients."
---
Ashleigh Meale
Talent Acquisition & Engagement ManageR at SEGA
Ashleigh was a client of Keifer.
"Keifer has been great to work with over the past year! He's quickly become a key recruitment partner for Sports Interactive and Interior Night, providing a steady stream of top tech talent for some pretty hard to fill vacancies. Always organised and great at keeping us in the loop with everything, he's someone I'd highly recommend speaking with if you're ever looking for a recruitment partner to support you with hiring in the games industry."
---
Sarah Lavalette
People and Talent Advisor
Sarah was a client of Keifer.
"Positive, friendly and delivering great quality candidates, Keifer was the first point of contact from my now favourite recruitment team. He is like a happy breath of fresh air in a fierce industry of which I am very new to. These guys are the business!"
---
Matt Peadon

Character Artist
Matt was placed at SuperMassiveGames
"Professional, direct and a friendly approach to clients. One of the good ones! Was glad to have him in my corner during the usual chaos of job seeking."
---
Christopher Kenna
Business & Partnerships Director
Christopher Kenna placed at Inition
Have found Keifer to be easy to work with – always helping in a timely manner with any recruitment issue that inevitably arise. Would fully recommend his services.
---
Aamar Rana

Technical Artist
Christopher Kenna placed at Inition
Keifer handpicked roles that were just right for my skills and all prospects went onto the initial interview. Always a pleasure discussing new opportunities and the effort exerted by him to look after your interest clearly stands out. Would highly recommend him for Artists looking for contract or permanent roles! Or indeed companies looking for the right talent!
---
Mohammed Hussain
Windows System Administrator Lead
Placed at Santander Bank
Keifer is one of the best recruiter I have ever dealt with and helped me to find the suitable role. He was informative and very helpful during the entire recruitment process and prompt in answering any queries.
I would certainly recommend Keifer to anyone looking for new role.
---