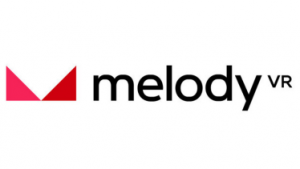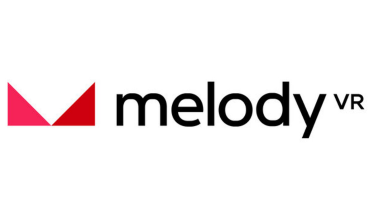 First Engaged: – January 2017
Recruiting for: – Network Programmers, Software Engineers, Unity Programmers, UI/UX Designers, UI/UX Coders, Director/C-Level, Animation, Art (Environment, Lighting, Character, Technical etc), Design, QA, Producers, Marketing, Social Media, and more across both contract and permanent staff.
Locations: – London and LA, including remote workers operating globally across numerous time zones.
Number of placements: – 30 in a 26 month period – Ongoing
WHY WERE WE ENGAGED?
"TechNET Immersive has consistently partnered & recruited the best talent in the industry for MelodyVR. Their professionalism & knowledge of the VR industry is first class; with an air of truly understanding the ecosystem we work in and, time pressures to secure the right candidate to our schedule.
A true team player, and clear communicator, it is a pleasure working with TechNET Immersive on complex job profiles and I look forward to driving further talent to MelodyVR."
VP of Product Development @ Melody VR
"It's rare that I can call someone in TechNET Immersive's field of work "Honest" or "Genuine" but I can completely say this about the team. They are completely transparent throughout the process on all ends and does his job extremely well! If you're thinking of leaving a comfortable but boring job to join an exciting startup TechNET Immersive are your guys!"
Senior Software Engineers @ Melody VR
"TechNET Immersive are thoughtful, bright and extremely professional and their impressive knowledge of the immersive tech industry helped place me in a career changing role at Melody VR. I am delighted to have TechNET Immersive in my new circle and look forward to watching big things to come from their journey! Thank you TechNET Immersive!!"
Digital & Social Manager @ Melody VR
HOW DID WE DO?
At the time of TechNET Immersive engagement to the client we were initially involved in sourcing a hybrid mix, which spanned the gap between Actuary's and technology through the business. TechNET Immersive were extremely successful in supporting a small number of initial roles, and when a larger project was released TechNET were well placed to be able to understand the complexity involved, and more importantly to deliver resource.
TechNET Immersive was engaged as the sole supplier for all permanent and contract resource required, which was completed over a 10 month period. From the outset TechNET Immersive achieved a CV to interview ratio of over 80%, and of those interviewed over 51% went through to offer / acceptance.
TechNET Immersive achieved this success through taking the time to fully engage with the individuals driving the change program forward. A number of well-placed meetings allowed us to comprehensively understand the deliverables and key milestones that needed to be achieved, and furthermore enabled us to strategise a recruitment structure to support our client, and more importantly to hit their project deadlines in budget.
WHAT HAPPENED NEXT?
Since our initial engagement in 2017, TechNET Immersive has established itself as one of the core suppliers across all of the Immersive Technology and Gaming divisions. Coupled with a drive as a "project focused" agency, we can be relied upon to take on volume recruitment in extremely tight timeframes, and still maintain the high quality expected.
Over the last 2 years TechNET Immersive has opened an office in the Milton Keyens Area, as part of the larger TechNET Group who have now expanded in to offices across London (2010) Milton Keynes (2005) and Cheltenham (2010) to further support our customer operations in these core areas.
OUR KEYS TO SUCCESS
Communication is critical to any successful relationship, and in Immersive/Gaming Recruitment it is just as important to have a relationship where the hiring managers have "buy in" and confidence in their recruitment partner. This is achieved by forming close alliances with individuals involved in the recruit process, and taking the time to truly understand their business needs.
We would always respond with 3-5 CV's for each vacancy, within a 72 hour period for permanent positions and within an 8 hour window for contract positions.
Fast selection process due to in depth knowledge of industry and technologies utilized by the client.
Our willingness to work outside normal office hours in order to support the client's needs. Drive, passion and a critical awareness that one is always judged on his last performance, we consistently achieve and often exceed expectations.