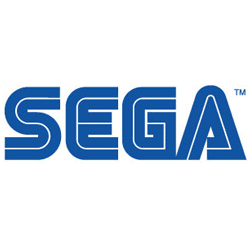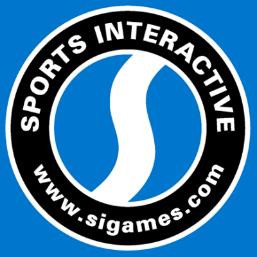 First Engaged:- April 2018
Recruiting for:- Software Engineers, Gameplay Programmers, UI/UX Designers, UI/UX Coders, Director/C-Level, Animation, Art, Design, QA, Producers, DevOps and more across both contract and permanent staff.
Locations:- London and remote workers operating globally across numerous time zones.
Number of placements:- 11 in a 10 month period – On going and onsite with Master Service Provider.
WHY WERE WE ENGAGED?
"TechNET Immersive have been great to work with over the past year! They have quickly become a key recruitment partner for Sports Interactive and Interior Night, providing a steady stream of top tech talent for some pretty hard to fill vacancies. Always organised and great at keeping us in the loop with everything, he's someone I'd highly recommend speaking with if you're ever looking for a recruitment partner to support you with hiring in the games industry"
Engagement Manager @ SEGA Europe
"TechNET Immersive found me a role recently and was very helpful throughout the entire hiring process assisting where needed. Easy to talk to and very quick to respond to messages/calls. I'd easily recommend him if you need help finding a role that suits you."
Senior Software Engineer @ Sports Interactive
HOW DID WE DO?
At the time of TechNET Immersive engagement to the client we were initially involved in sourcing a hybrid mix, which spanned the gap between Actuary's and technology through the business. TechNET Immersive were extremely successful in supporting a small number of initial roles, and when a larger project was released TechNET were well placed to be able to understand the complexity involved, and more importantly to deliver resource.
TechNET Immersive was engaged as the sole supplier for all permanent and contract resource required, which was completed over a 10 month period. From the outset TechNET Immersive achieved a CV to interview ratio of over 75%, and of those interviewed over 50% went through to offer / acceptance.
TechNET Immersive achieved this success through taking the time to fully engage with the individuals driving the change program forward. A number of well-placed meetings allowed us to comprehensively understand the deliverables and key milestones that needed to be achieved, and furthermore enabled us to strategise a recruitment structure to support our client, and more importantly to hit their project deadlines in budget.
WHAT HAPPENED NEXT?
Since our initial engagement in 2017, TechNET Immersive has established itself as one of the core suppliers across all of the Immersive Technology and Gaming divisions. Coupled with a drive as a "project focused" agency, we can be relied upon to take on volume recruitment in extremely tight timeframes, and still maintain the high quality expected.
Over the last 2 years TechNET Immersive has opened an office in the Milton Keyens Area, as part of the larger TechNET Group who have now expanded in to offices across London (2010) Milton Keynes (2005) and Cheltenham (2010) to further support our customer operations in these core areas.
OUR KEYS TO SUCCESS
Communication is critical to any successful relationship, and in Immersive/Gaming Recruitment it is just as important to have a relationship where the hiring managers have "buy in" and confidence in their recruitment partner. This is achieved by forming close alliances with individuals involved in the recruit process, and taking the time to truly understand their business needs.
We would always respond with 3-5 CV's for each vacancy, within a 72 hour period for permanent positions and within an 8 hour window for contract positions.
Fast selection process due to in depth knowledge of industry and technologies utilized by the client.
Our willingness to work outside normal office hours in order to support the client's needs. Drive, passion and a critical awareness that one is always judged on his last performance, we consistently achieve and often exceed expectations.