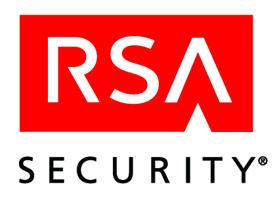 Support Manager
I have used TechNET as a recruiter a number of times for both perm and temp staff. We have worked well together as they understands the type of people and skill sets I am looking for.
---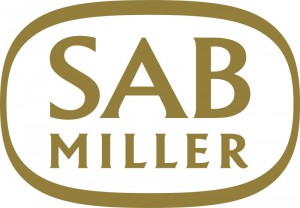 Manager
TechNET Immersive's work with me and SABMiller has been nothing short of spectacular. Knowing our consultant on a personal level gave me trust in his humility and honesty; but what was also recognised across the business was his understanding of the most difficult IT vacancies. TechNET's 'never give up attitude' proved successful and candidates always spoke highly of them (something important to the SABMiller brand). I would use TechNET Immersive time and time again
---
Contracts Manager
TechNET Immersive have always gone the extra distance to ensure I get the right people first time. Our consultant works hard to understand his clients needs and his integrity is unquestionable. I would not hesitate to recommend TechNET to any business in the future.
Programme Manager
I have worked with TechNET several times over the past few years to fulfill my recruitment needs. TechNET are outstanding recruitment professionals who always takes the time to understand my recruitment needs, and find the right people for each position quickly. I have always found our consultant very personable, enthusiastic and energetic in getting the job done. I would not hesitate to recommend TechNET to anyone.
---
UX Manager
I've worked with TechNET on several occasions now when recruiting, Chris always takes the time to understand the role and our needs as a business, and has a keen eye and ear when it comes to aligning recruits to these needs.
---
Recruitment Manager
It's a shame I can only choose three attributes when writing this recommendation, because TechNET tick all seven of the options! I have worked with many Recruitment Consultants over the years, some good, some not so good – but my consultant at TechNET is one if the best I have ever worked with. I would continue to use him in the future, should the need arise and would recommend his services to anyone who needed help with their IT Recruitment.
---
Service Delivery Manager
I would like to say thank you for all of your assistance regarding the recruitment of the temporary contractors which you have managed for me. Very prompt to respond with candidates for review, keeping me well informed of progress and not hesitating to chase for feedback without over doing it… (but certainly in a good way as am just so busy). Since the initial contract, you have certainly taken on board the feedback provided and this is evident in the candidates that you have since put forward for my review… and consequently in employment.
Manager
I have worked with TechNET Immersive for the last 4 to 5 years on several projects which have required specialist personnel and expertise to complete. Each time I have approached TechNET, they have consistently delivered the right resource in a timely and professional manor. Their attention to detail coupled with their regular and honest communication makes them a stand out agency for which I would highly recommend and will continue to use.
---
IT Manager
Slipstream SDS
After working with many agencies TechNET Immersive stood out among these by providing a highly professional but friendly service, the turnaround on our recruitment requirements was prompt and painless. I can do nothing but recommended our consultant due to his personable nature, accurate understanding of our requirements, and sound ability to deliver those requirements in a quick and timely manner.
---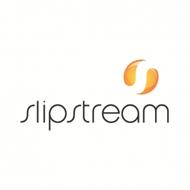 HR Manager
Slipstream
I have had the pleasure of working with TechNET over the last few years, they come highly recommended, always delivering excellent candidates that aligned with our recruitment requirements, focusing on the detail that's of real value to our business. Thanks!
---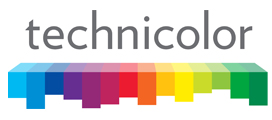 HR
Having worked with TechNET for over 10 years I can categorically say that TechNET is one of the best IT Agencies I've worked with.
They are knowledgeable about the industry they work in and have the skills to match potential candidates against sometimes difficult requirements. You'll never get handed a CV from TechNET that doesn't match what you're after. It's a delight to work with an agency who understand what you're looking for and does the hard work for you. Picking interviewees from a handful of excellent CV's almost makes recruiting easy.
I would recommend anyone to use TechNET as your recruitment consultancy if you're looking for fantastic IT professionals
---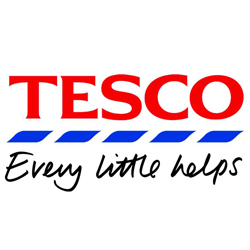 Recruitment Manager
I have worked with TechNET Immersive now for several months, and found them to be a reliable and thorough recruiter. They have consistently been at hand to assist with our needs, and are proficient with providing high calibre staff to our organisation. I would have no hesitation in recommending them and look forward to working with TechNET again in the future.
---
HR
TechNET did excellent work for me in placing our new Business Analyst. They made sure they understood the requirement, and turned around a shortlist of well-suited candidates in a very short time. Will use again and happy to recommend.
---
HR Executive
My colleague recommended that I should call TechNET Immersive as I have no experience of IT recruitment, but due to expansion I had 4 Developer vacancies to fill. The consultants were incredibly pro-active and assisted me throughout the campaign, and were successful in placing 4 high calibre candidates with TNS in Epsom.
I would like to thank the consultants who have clearly demonstrated that they understand the needs of our business, and coupled with their professionalism and cheery telephone nature, I have no hesitation in recommending their services in the future.
---
Head of IT
The Listening Company
TechNET Immersive is an excellent recruitment consultancy, and has a great ability to understand the job requirements (both in terms of technical and personal attributes) and consistently deliver an excellent shortlist of candidates (even when few candidates were available on the markets).
TechNET Immersive consistently outperformed other agencies who either flooded us with cv's or failed to meet our requirements.
On a personal level, our consultant was friendly and professional, and I would strongly recommend him to other companies conducting technical recruitment
---
Director of CEO's

I have been working with TechNET for a Number of years now and they have never failed to deliver. They first approached me when we were struggling with a python Developer role. Within twenty four hours we had a good assortment of CV's and the following week we had our developer. TechNET handles the whole process including the security and background checks.
Since then they have become my first port of call with roles, both contract and permanent, because i know that I get a swift and precise service with the type of candidates that we, as a global investment bank, expect.During our relationship they have assisted with multiple roles and are now supplying staff to us in the UK, Swtzerland, the USA and some of Asia. Due to their ability to deliver we have just engaged them to spear head all recruitment for our new offices based in poland.
TechNET's consultants are a great asset to us as its a weight off our shoulders knowing that our IT staffing needs are covered.
I very much look forward to continuing our relationship with TechNET and look to move it forward into an MSP model to further their reach and supply our staff.
---
Head of development
TechNET have by far been the top recruiters we have worked with and is responsible for filling 3 of our vacancies back to back.
Nathan has been very efficient and quick in organising interviews with potential candidates.
I will look forward to working with him on any future requirements.
---
Director of E-commerce and Marketing
Chris is an excellent recruitment manager, whom is responsive, reactive and delivers high quality candidates every time. Having a deep and detailed knowledge of the ecommerce and development arena means that with Chris you avoid lengthy and laborious explanations as to what exactly you're looking for, as he seems to understand from the off.
I would highly recommend Chris both as a service provider and to prospective employers as his industry knowledge and client handling skills really are exemplary.
---
Talent Manager

WorkAngel Technology Ltd
TechNET have been a great help in finding us excellent talent within very tough arenas, namely React.Js. Without their help in recent times we would have struggled a great deal in finding the people who are now established members of the WorkAngel family. I would have no hesitations in recommending Joe and the TechNET Immersive team to other Talent Manager's looking for a tricky skill set
---

Service Manager
TechNET have always gone the extra distance to ensure I get the right people first time; they works hard to understand their clients needs, and their integrity is unquestionable. I would not hesitate to recommend TechNET to any business in the future having many personable attributes adds to their professionalism.
---
HR Advisor
I worked with TechNET's Microsoft Infrastructure Consultant in 2008 on a Support Technician role. I found him to be extremely punctual and efficient, he supplied me with suitable candidates, and I have found liaising with him a pleasure, and would defiantly work with him and TechNET in the future with any IT / MI role. 
---
SEO Director
It is a real pleasure working with Alex and TechNET Immersive. I have engaged Alex to work on sourcing talented SEO team members, and she always delivers qualified and interesting candidates.
Alex is always timely in her responses – and works hard to make sure all parties are happy with the progress being made. Alex is very professional – and I would highly recommend her
---
CEO
Chris is a rock solid professional who impressed me from our first conversation. Chris has a good eye for talent and he's a flat-out social connector. Most importantly, he takes a genuine interest in the people and relationships involved. He cares. That's a good person to have around in your business.
---
Chief Financial Officer
Our consultant had a very professional style and paid close attention to the client requirements in order to ensure both the client and the candidate get a balanced and realistic view of the opportunity.
Vissensa have given TechNET a number of roles to work on, from relatively junior to senior technical roles and we have never been disappointed with their candidates.
Keeping in contact with both sides in the recruitment process is invaluable and our consultant was diligent in this, reporting quickly any concerns and moving the recruitment process forward at all times.
Using specialist recruiters like TechNET takes the time and risk out of the technical hiring we do and I would recommend them to any of my professional contacts
---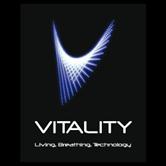 Owner
Vitality Consulting
TechNET are first class recruitment consultants whose attention to detail is first class. They are both ethical and honest and my dealings with them lead me to endorse them.
---
Talent Acquisition
The team at TechNET helped us on two mission critical pieces of Recruitment at the end of 2012 and again in the early part of 2013. What we found with Technet is that they deliver on every promise made to source and find talent and would dovetail their recruitment alongside ours to work in the most fluid approach possible.
They have a very strong delivery methodology, backed up by a dedicated team of consultants who were well briefed and knowledgeable about our positions and our business and in turn setup for success in positioning talent within our core areas for 2013.
---
Recruitment Specialist
TechNET are one of the best IT recruitment agencies that I have worked with. Our consultant constantly delivered high quality CV's and placed a lot of candidates into roles at Xchanging covering many technical areas. I wouldn't hesitate to use TechNET again. Outstanding performer. Great attitude and drive.
---
Organisational Development Manager
YSTC
Aimee has been working on my behalf for recruitment for a number of roles and after 20 years recruiting staff operationally, she is the first recruiter that I have worked with whom I have 100% faith in.A pleasure to work with, dedicated and totally efficient, in my opinion, one to absolutely keep hold of.The experience so far for me is that Aimee will be the only recruiter I will be placing my roles with moving forward.
---
IT Support Manager
Our TechNET Immersive experience has been great. Our recruitment consultant has shown professionalism and keen understand of our IT requirements within our Multimedia and Web Hosting environment. Soon after highlighting our potential interest, our consultant was able to forward several candidate CV's, all with the skill sets that we required. TechNET Immersive's manner in pursuing the goal of doing business with us, was what I would describe as a classy and a hassle free interaction.
I am to date pleased with TechNET Immersive's service.We later realised that our sister company Publiczone had also used TechNET Immersive's services prior and this added further confidence with our choice of IT Recruitment Agency. Thanks for your help.
---