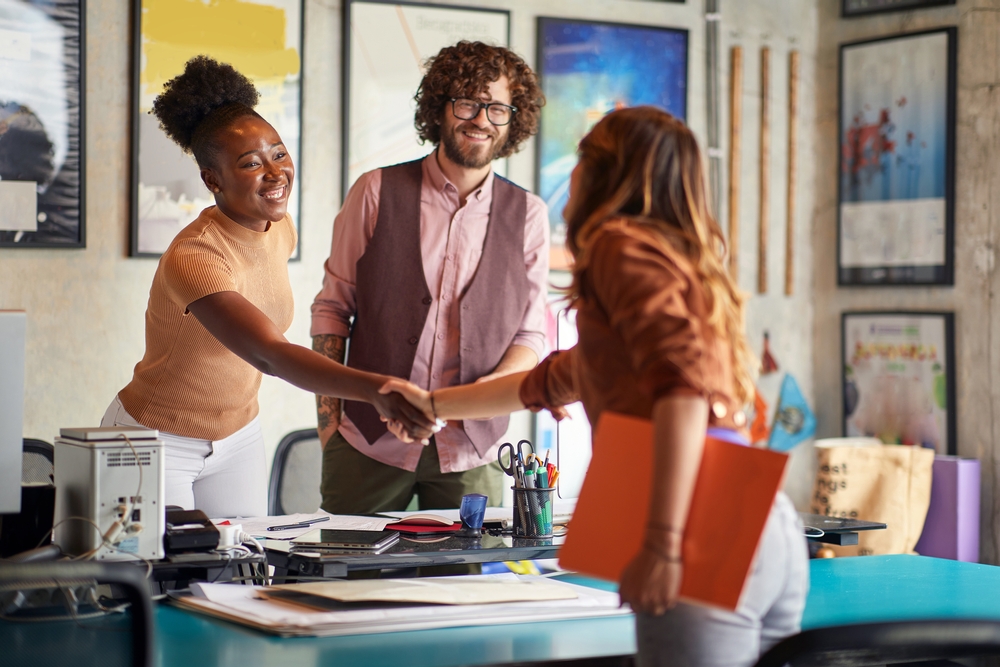 Gaming jobs: 5 ways to prepare for your interview
For any job interview, including gaming jobs, it is important to be prepared – whether you're being asked questions, asked to carry out a short task or discussing the history and background of the gaming studio.
Gaming jobs are unique and so is the interview process, which means there are other things to think about when preparing for your interview that you may not come across in other industries.
Other than being on time, being polite and dressing for the job – what other ways can you prepare for your gaming interview?
---
Organise your portfolio
It is normal for a hiring manager or interviewer to request a presentation of your portfolio, due to the creative nature of gaming jobs.
Individuals working in gaming jobs such as Art, Design and Development will most likely be asked to do this, in order to showcase your creative potential and to give the hiring manager an idea of your skill level in physical form.
Prepare for constructive criticism
If you're starting out in the gaming industry, you may be asked to criticise your own work during the interview to show that you are aware of areas of improvement, or you may receive constructive criticism to help you improve on your work for next time.
Resilience is key in the gaming industry and being able to take criticism and turn it into something better will really help with career and skill progression.
Show an interest in the gaming studio
You may have applied for a number of different gaming jobs for different gaming companies and studios like EA, Ubisoft or smaller ones too.
Making sure that you do the right research and are familiar with the games they produce or the work that they have done in the past is crucial to building a good relationship with the hiring manager and showing that they stand out to you amongst other companies.
Check your tech
It may sound obvious, but if your first interview is online, make sure that your technology is set up properly so that you don't experience any 'technical difficulties' before you even get started. It won't be a great look if you struggle to use simple technology when heading into a gaming interview.
Prepare for a technical task
Lastly, it is possible you will be asked to perform a short task to further prove your skill and performance. This is often linked to how well you solve a problem, or to make sure you're able to perform a crucial part of the job role.
---
Interview reminders
Although by following the above tips, you should feel better prepared for your gaming interview. However, don't forget that you were invited to interview due to your skills and experience found on your CV. The hiring manager wouldn't invite you to interview if they didn't think you were capable for the role or were interested in hearing more from you.
The interview process is also equally a chance for you to ask relevant questions and discover if the role and the company are right for you.
Looking for your next gaming job?
At TechNET Immersive, we are specialists in the gaming and immersive field, and have built relationships with a number of gaming studios around the world.
If you're looking for your next gaming job, please check out our jobs or submit your CV for review!