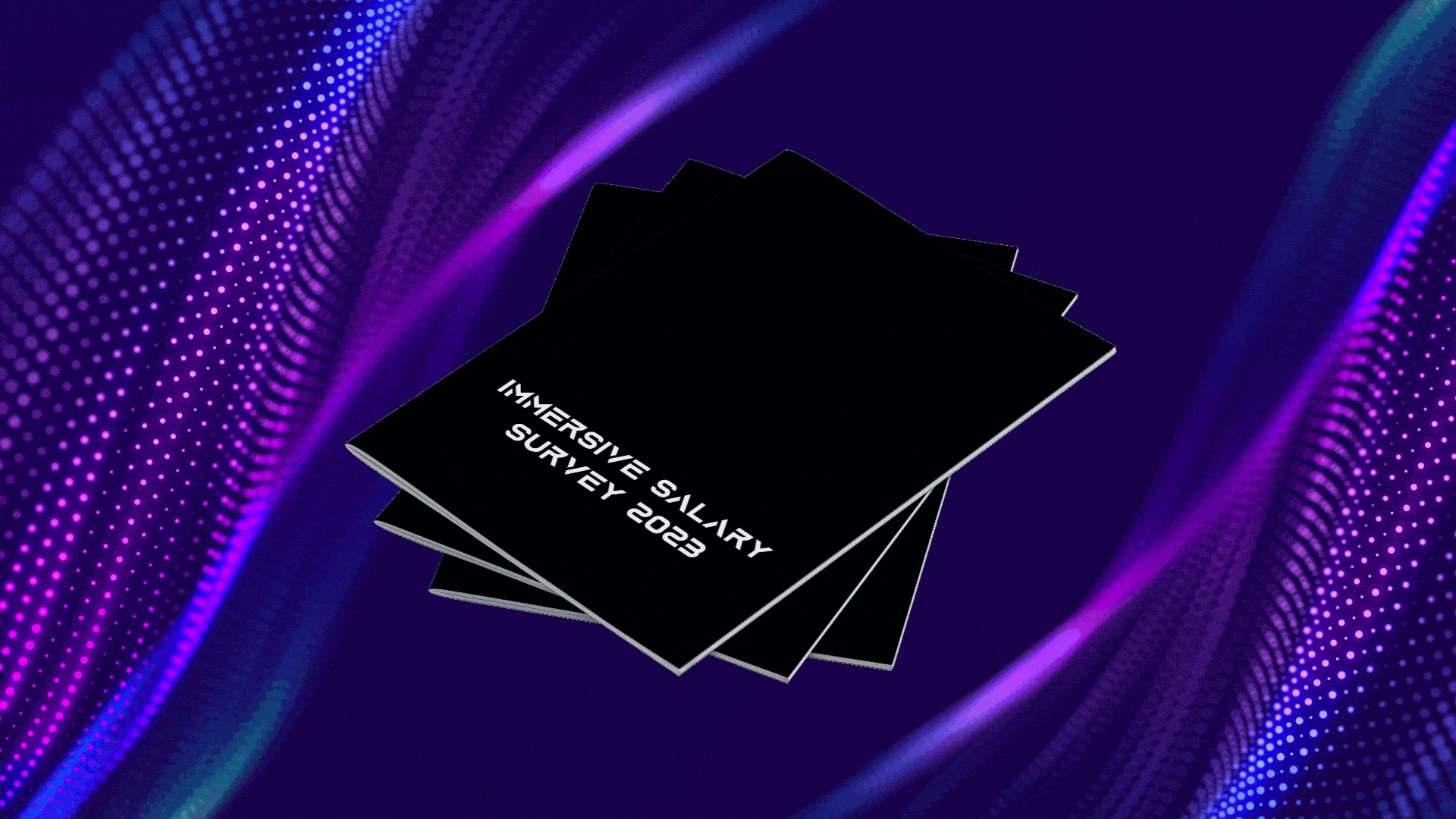 Discover the latest insights from the immersive & gaming world
Our Immersive & Gaming Salary Survey Report is back! 2022 was certainly a busy year for the industry and we expect 2023 to be even busier. What will this mean for gaming studios and professionals?
To get an even wider scope of the gaming & immersive technology industry, we have been releasing follow-up questions to capture further salary and industry updates from our respondents throughout the year. This is the first time ever that we have done an updated questionnaire, meaning this edition really is our biggest report yet!
Our report is downloaded by hundreds of people in the industry. Whether you're looking for a new opportunity or recruiting gaming talent, this report can help navigate your gaming recruitment hurdles.
The go-to report for immersive & gaming recruitment insights
The last few years have understandably been dominated by the impact of Covid-19. This year, we wanted to look at new developments that could affect working professionals and their career outlooks. Therefore, there will be plenty of new insights to look forward to. 
With the cost of living crisis, increased remote working and other factors at play, there is so much to cover. We can't wait to hear your insights!
Topics you can expect in the 2023 immersive & gaming salary survey include…
Salary benchmarking

Salary changes in 2022 – 2023

The gaming recruitment process and nurturing talent

Growth within the gaming & immersive industries

Employee trends such as work-life balance, returning to the office and job satisfaction

Diversity & Inclusion
All you have to do is fill in the form here and we will send the new report directly to your inbox! We will also be releasing exclusive and unseen extras on our blog. We hope you enjoy reading!