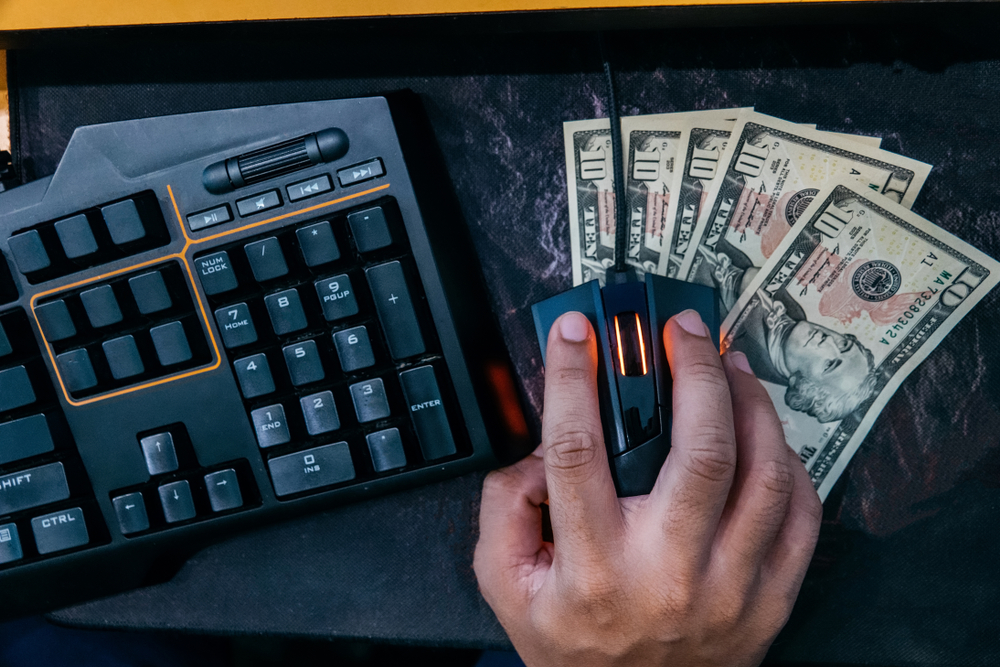 Have gaming salaries changed in 2022?
Wanting to know if gaming salaries have changed in the past year?
In our annual Immersive Salary Survey report, we outline several different topics, including the changes we have been in the past 12 months, and what that means for the gaming industry – and we are here to tell you all about them!
---
The average gaming salary growth – from 2021 to 2022

As you can see, there has been an 0.80% increase in average gaming salaries, and although small, this increase has positively affected the whole industry – a good sign for the upcoming year!
However, it is interesting to know that from 2020-2021, the gaming industry saw a 4% increase in salaries on average – so what has changed? Could it be that salaries are calming slightly now that we are through the other side of the pandemic?
Just remember – this is only an average.
What has changed?
We asked many gaming professionals to provide us with their 2022 salary changes, to which they responded with: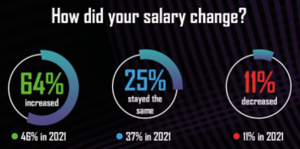 A whopping 64% of salaries have increased this year, with 25% staying the same, and interestingly, there is the same amount of decreases this year than there was last. Overall, these increases are great to see, especially with the soaring cost of living we are experiencing this year.
The figures above do not include those who are yet to receive a pay rise this year! 71% of remaining gaming professionals expect to receive a pay rise during 2022, with 14% not sure, 14% assuming their salary will stay the same, and a mere 1% who thinks it could decrease. These figures show a lot of positivity, confidence, and belief from the gaming industry, and thankfully it appears that the gaming industry has not suffered huge amounts from the effects of the pandemic and lockdown.
Salaries by speciality and location
We have also researched the latest immersive and gaming salaries by specialty and location, which you can find the Immersive Salary Survey report!
We have covered the following locations:
North of England
London
Greater London
The question is, will we see even bigger changes in next year's report?