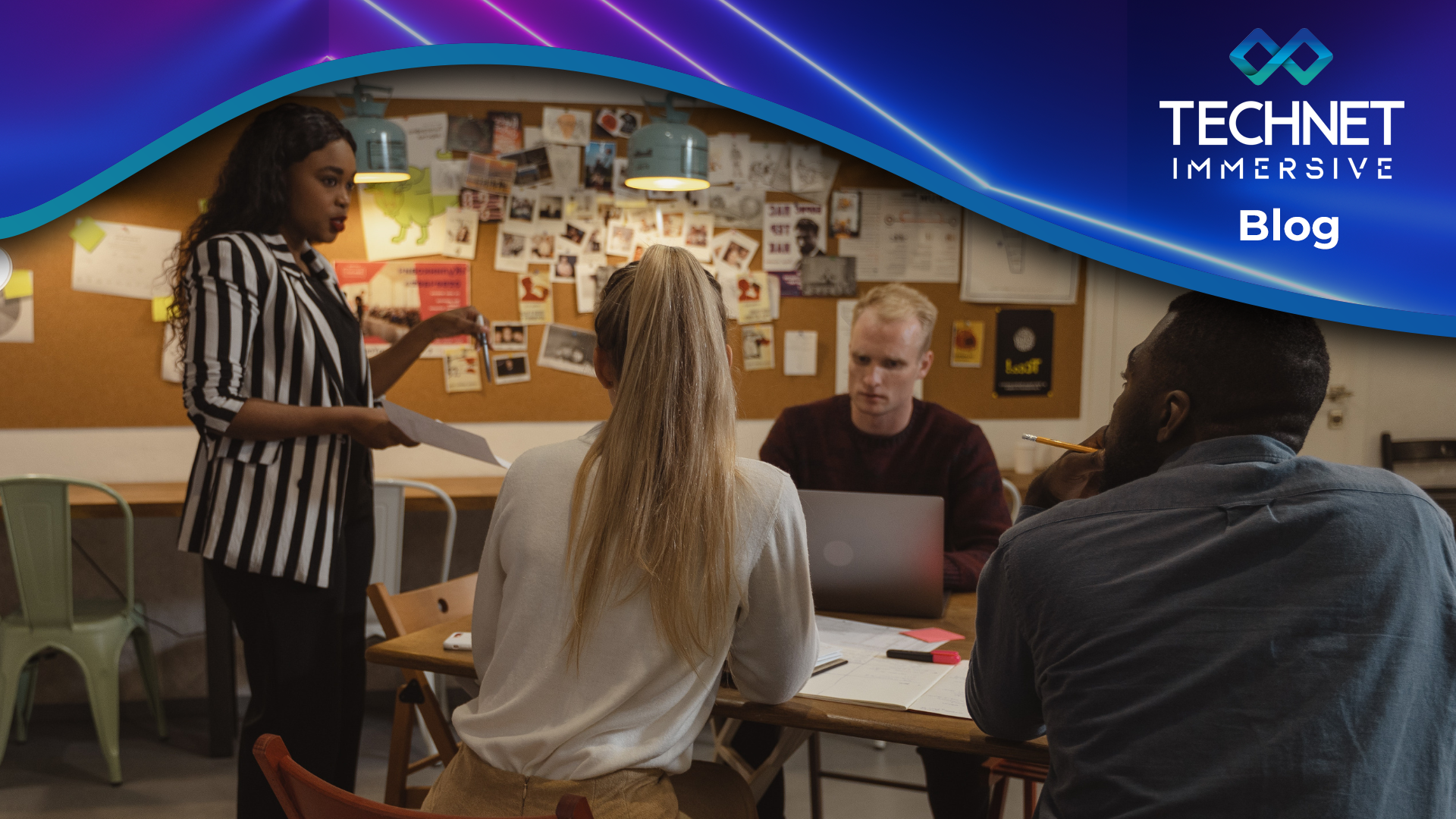 Immersive & Gaming Leadership: Life as a leader
For those in Immersive & Gaming leadership roles, what is working life really like? As we all adapt to different ways of working, it is the leaders who need to ensure the ship continues to sail smoothly. Is this an easy task in 2023?
In our annual 2023 Immersive & Gaming salary survey, we wanted to really get to know the people in the industry. In particular, our goal was to find out how leadership feels in comparison to their employees. Today, we will focus on leaders within gaming & immersive companies. We will then follow up by hearing what the employees have to say, before comparing both sides of the coin. Will everyone be on the same page?
Immersive & Gaming Leadership – how are they working currently?
With a huge shift towards hybrid working, leaders have had to strike the balance between being there for their team while allowing a flexible approach to work. Are immersive & gaming leaders doing this remotely or are they more likely to be based at the office?
50% of people in leadership roles are working in a hybrid way
37% meanwhile are fully remote
13% are at the office full-time
It is clear to see that immersive & gaming leadership teams are embracing a more flexible approach to work. Does this mean there is no immediate rush to get employees back to the office life? Let's find out…
How would leaders encourage their teams back to the office?
Within gaming & immersive companies, collaboration is so important. While we have managed to adapt to remote forms of communication, would it be better to have the teams get together in person? We asked leadership respondents to share how they would encourage staff back to the office. The top 3 answers are…
Staggered hours: 67%
Free food/drinks: 50%
Paid travel expenses: 33%
So, do we think free food and drink is enough for people to start commuting again? We're not quite sure it is the amazing benefit that 50% of respondents think it is. However, it's important to note that 17% of respondents selected 'other' and shared their thoughts. These respondents unanimously agreed that they don't intend to encourage staff to return to the office full-time. They believe their current set up works well for everyone involved. They did state that when they do ask staff to visit the office, it is for team building or training exercises.
Mental health & well-being – how do leaders support this?
Another important topic for leaders to always think about is the well-being of their team. Doing enough to ensure they have a good work-life balance can be hard when people work remotely.
100% offer flexible working
56% offer mental health days
56% offer free annual leave days
33% focus on realistic workloads
22% prioritise ergonomics
It's amazing to see that all respondents understand the value of flexible working. It allows their teams to focus on what is important to them and plan their work around this. Mental health days and extra annual leave are also popular, giving employees that extra time to unwind and therefore improve their productivity.
Want more Immersive & Gaming Leadership insights?
Our 2023 Immersive & Gaming salary survey is full of exclusive insights from the world of gaming and immersive technology! If you are hiring for your team, it will really help you understand the people in the industry better. We can also help – submit a vacancy today and we will be in touch to discuss!