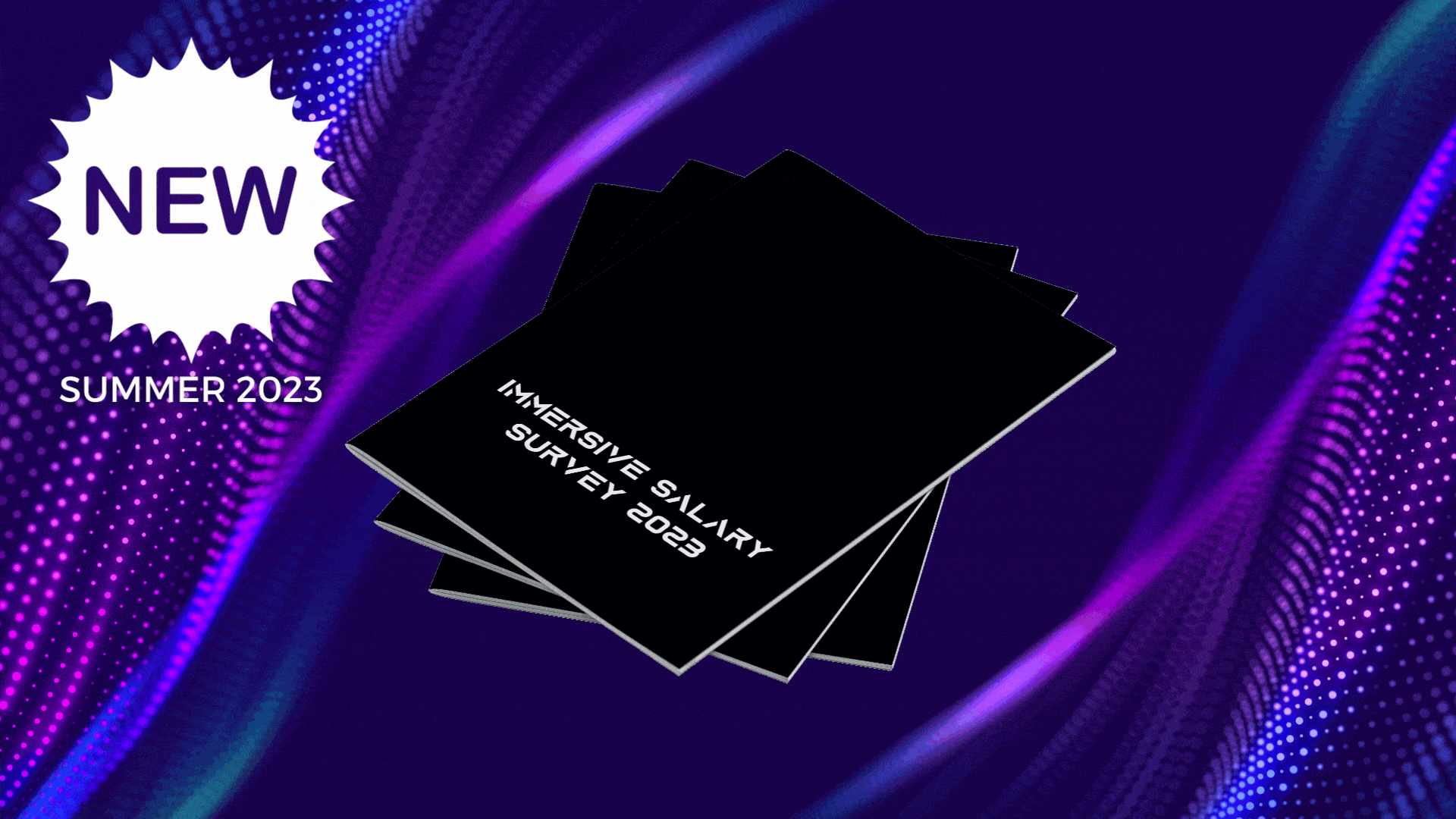 NEW Immersive & Gaming Salaries for Summer 2023!
We are excited to introduce the 2023 Summer update of our Immersive & Gaming Salary Survey, proudly brought to you by TechNET Immersive! In the ever-evolving Immersive & Gaming landscape, staying informed about the latest trends is crucial – which is why we've gone the extra mile to refresh our salary benchmarks, incorporating the most current data for the second half of 2023.
This time, we've achieved a remarkable milestone by collecting the largest number of responses to date! This enables us to provide you with the most current salary insights in your domain. Armed with this valuable data, you'll be fully equipped to make well-informed decisions for your career or business.
Before we plunge into these new insights, we wanted to offer you a sneak peek of what to expect:
Half of Digital Professionals Experience Salary Increases
We're happy to share that 50% of our survey participants have seen their salaries rise in the past six months. We're optimistic that the remaining half will also witness positive changes before the year comes to a close. Keen on exploring salary trends in your role? Dive into the Salary Survey report today!
Relocation Refrain
Our data suggests that Immersive & Gaming professionals are opting to stay where they are, showing minimal interest in relocation. What's driving this trend? Discover more in the new Summer 2023 updates!
Explore The Fresh Insights
Before we share the Immersive & Gaming salaries, we want to extend our sincere thanks to everyone who contributed to our recent survey. Your valuable input has been the driving force behind our efforts.
Whether you're seeking the latest salary changes in your sector or looking for guidance on new salaries for open roles, plunge into the Immersive & Gaming Salary Survey – Summer 2023 edition today!
For those who haven't yet explored our salary survey report, now's the perfect opportunity to access valuable insights into salary trends within your field! And for those who've previously reviewed it, we've enhanced it with fresh data and insights – no need to re-download.
If you've misplaced your original link – no worries! You can easily retrieve it from our website.
---
If you're curious about salary trends in other sectors, you're in luck! Our sister brands, TechNET Digital and Cranberry Panda have unveiled the latest Summer salaries within the realms of Digital and eCommerce.