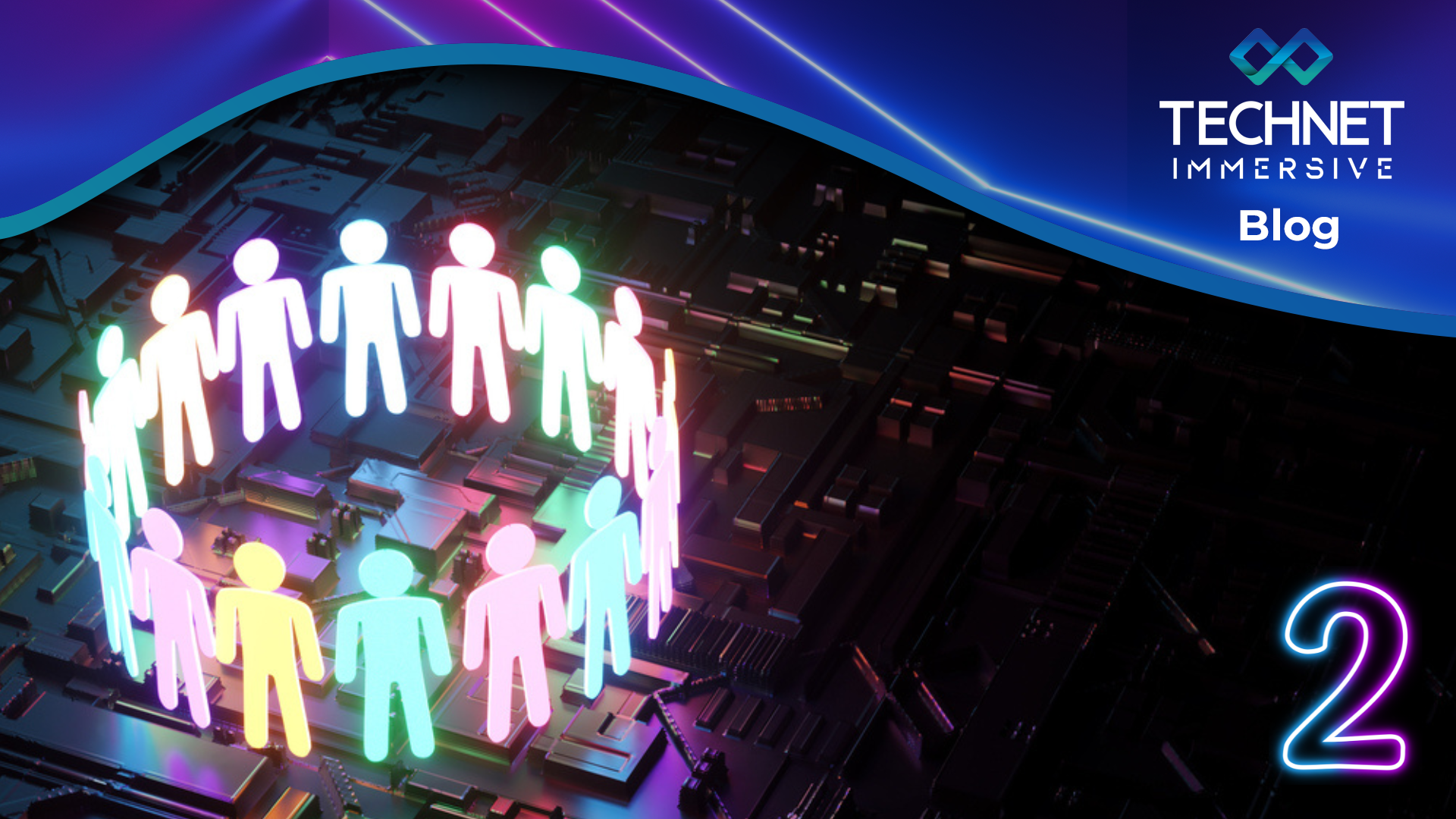 Representation of diverse groups in Immersive jobs: part 2
Welcome to the second part of our series on the representation of diverse groups in immersive and gaming jobs! In our first blog, we examined the current state of diversity and inclusion efforts in immersive and gaming businesses.
In this follow-up, we will look into the necessary changes and improvements required to establish a more diverse and inclusive hiring process for immersive jobs, as well as addressing the diversity within leadership teams – topics we highlighted in the 2023 Immersive & Gaming Salary Survey.
Let's get started…
What could companies do to improve their diversity and inclusion policy?
Without prompts, we asked immersive and gaming professionals to share their thoughts on how their companies could improve their diversity and inclusion policy.
Here are just a handful of ideas that they had…

Age inclusion
Many of our respondents have shared that their colleagues are fairly young, and teams would benefit from a more diverse age range.
By promoting a more diverse age range within teams, we can harness a wealth of experiences, perspectives, and ideas, ultimately leading to greater creativity, innovation, and success in our endeavours. It could also encourage different ages to consider a career change to the ever growing Immersive and Gaming world.
Female leadership
Female leadership is essential in gaming and immersive tech for its diverse perspectives, representation, and role modelling. It helps challenge gender biases, drives market growth, and builds inclusive communities. With female leaders, we can expect more creativity, authentic storytelling, and improved business performance, making the immersive and gaming industry more welcoming and successful overall.
Diverse leadership
Like female leadership, it is important to have a diverse leadership team to not only set an example for the rest of the company and for future hiring, but also to ensure that your business is representative of the diverse world you serve and work with.
How diverse are leadership teams?
In our survey, we inquired about leadership diversity in the immersive and gaming industries, asking respondents to rate it on a scale from 1 to 10. The employees' average response was 4.2/10, while employers rated it slightly higher at 6.1/10.
It's not unexpected to observe this discrepancy, as seniority in a company may lead employers to overlook diversity concerns within their teams. To address this, proactive measures must be implemented to enhance diversity at the highest levels, setting a powerful example for the entire workforce.
Recruit with confidence 
If you're here seeking to enhance your diverse hiring practices, you're in the right spot. Our team is dedicated to offering guidance and support to businesses in elevating their diversity and inclusion efforts.
Reach out to us today to explore the possibilities. And if you haven't already, don't miss part one, where you can discover more valuable insights about diversity, equity, and inclusion in the digital industry.