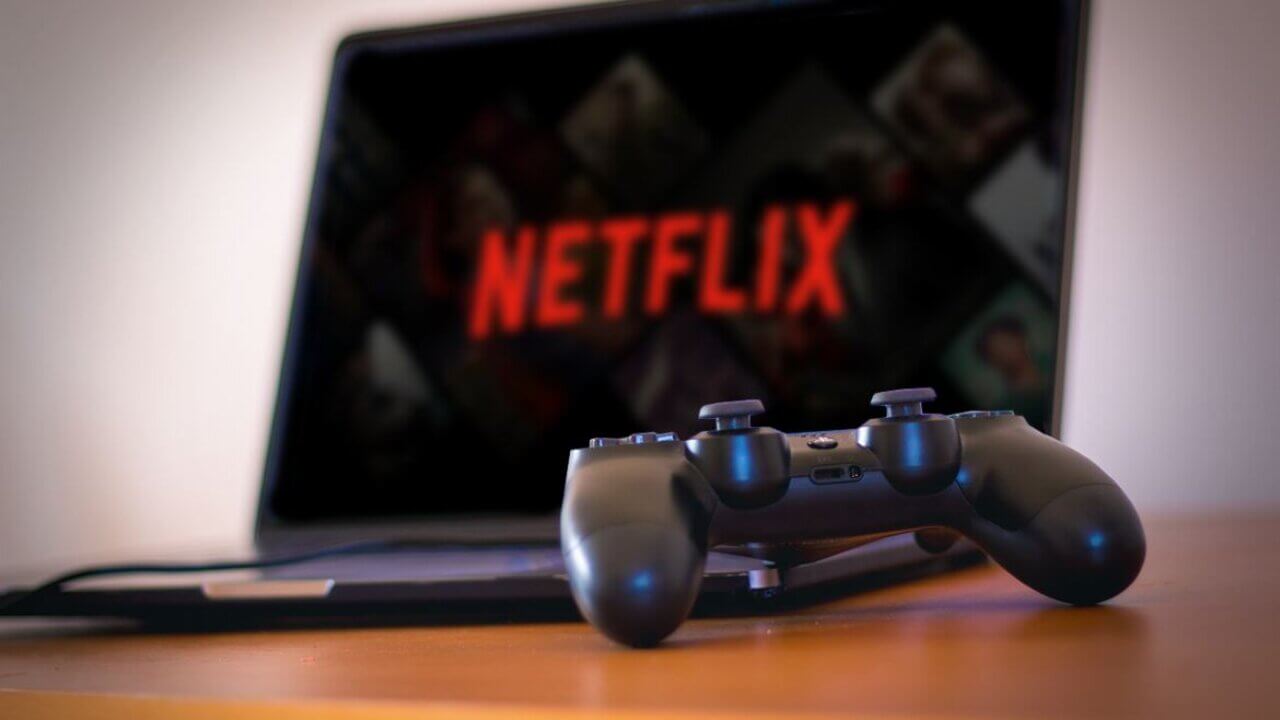 Will gaming jobs skyrocket after the announcement of Netflix's new gaming studio?
Netflix have announced that they will be creating their own gaming studio in Finland to establish their brand in the gaming industry and boost audience numbers, but what will this mean for gaming jobs?
Interestingly, Netflix joined the mobile gaming industry in 2021 after acquiring a Finland-based studio called Next Games, and a further two external gaming studios too. Led by former Zynga and Electronic Arts Executive Marko Lastikka, an established figure in the gaming world, he has "a vision to build a world-class gaming studio" with Next Games.
Our Head of Immersive, Keifer Clitheroe has shared his thoughts on Netflix's gaming studio addition…
It has been known on the grapevine that Netflix plan to add to their growing platform, and games sounds like a smart move to me. The industry is thriving at the moment with global gaming industry revenues expected to exceed $320 billion dollar by 2026. They have a global reach already with their platform and I am sure that adding gaming to this seems like a natural next step for them.
Will Netflix be hiring gaming professionals?
A quick answer is yes! Netflix plan on making dozens of new hires including Senior Game Designer and QA Managers to support their extension into the gaming world.
This could come as a blow to those who were made redundant back in June – around 4% of their entire workforce.
Over the past month, Netflix has posted at least 33 jobs on LinkedIn, despite low game engagement analytics from Apptopia suggesting that only 1% of Netflix's subscriber base are using Netflix Games.
In April, Netflix announced a loss of 200,000 subscribers, and it sadly doesn't end there. From April – July of this year, this number has increased to almost 1 million in losses – the biggest in their history.
We assume that by creating an external gaming studio, Netflix predict a surge in users and general subscriber interest as they introduce a no ads and no in-app purchase gaming library.
In this case, this his will appeal to a wider audience of people and "suit the diverse tastes" of their customer base.
On the other hand, maybe they're just feeling ambitious? After all, they are the #1 streaming service in the world!
Why Finland?
Netflix already have experienced working with Finland-based gaming studios, which makes the process of creating their own from scratch less of a threat.
Helsinki is supposedly where the talent is, an idea supported by Finland-based Gaming researcher Annakaisa Kultima as he says that "they know that talent is based in Finland – [Clash of Clans developer] Supercell is in Helsinki in the city centre, and [Angry Birds developer] Rovio Entertainment and [Control developer] Remedy Entertainment are in Espoo, which borders the city."
Gaming studios have a tendency to work closely together. Located usually where numbers of gaming graduates are higher,  gaming talent usually condenses in one area. This seems like the case for Helsinki.
What jobs are available?
Are you looking searching for gaming jobs, but perhaps not wanting to work as far as Helsinki? We can help!
At TechNET Immersive, we work with some of the top global gaming studios on the hunt for fresh talent. Get in touch today or submit your CV.
Alternatively, if you're looking for a gaming talent partner to assist with hiring needs, you can submit your vacancy today or see what others have to say about us in our client testimonials.