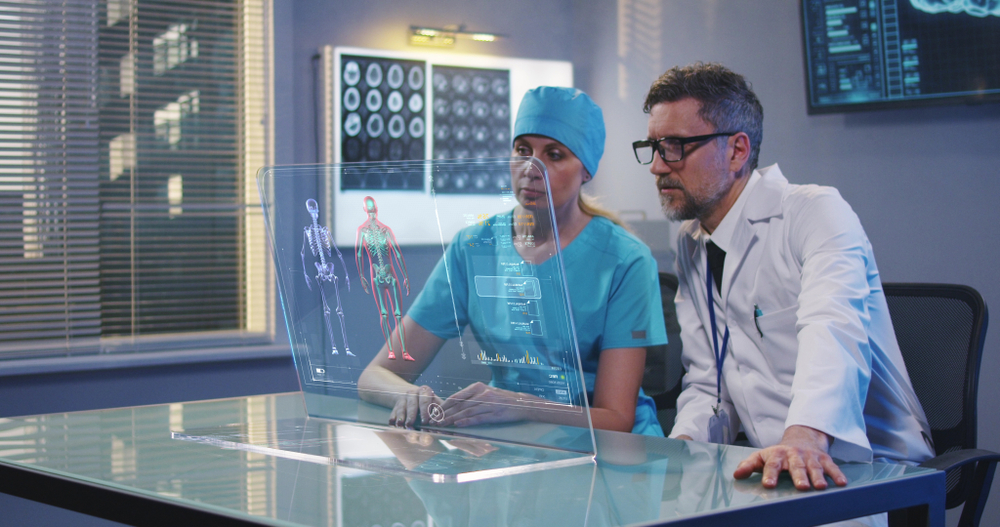 Enhanced Medical Mixed Reality could help relieve strain on hospitals and free up beds
Given the impact COVID-19 has on health services, people are now looking for alternative approaches to help alleviate strain and free up hospital beds. One of those approaches is in-home holographic care.
Silver Chain Group is a not-for-profit organisation delivering community health and care across Australia. The company has developed EMMR (Enhanced Medical Mixed Reality) with the hopes of relieving pressure on the health service, whilst still maintaining the quality of professional care in people's homes.
EMMR integrates 'mixed reality' technology with real-life and projected holograms, potentially changing how the service operates in delivering the best health and care possible. While visiting a patient in a holographic form, the doctor can see through the Microsoft HoloLens what exactly the nurse is doing, see live biometric data and talk to the patient as if they were in the same room.
Silver Chain Group CEO Dr Christopher McGowan said "They can have their consultations in the home… they won't have to travel for appointments and clinical specialists can remain in central locations while still providing personalised care and saving the health care system time and money,"
Research has suggested that by implementing the technology, they can help reduce hospital visits by 30%, free up hospital beds and still maintain the same quality of care in the comforts of their own home.