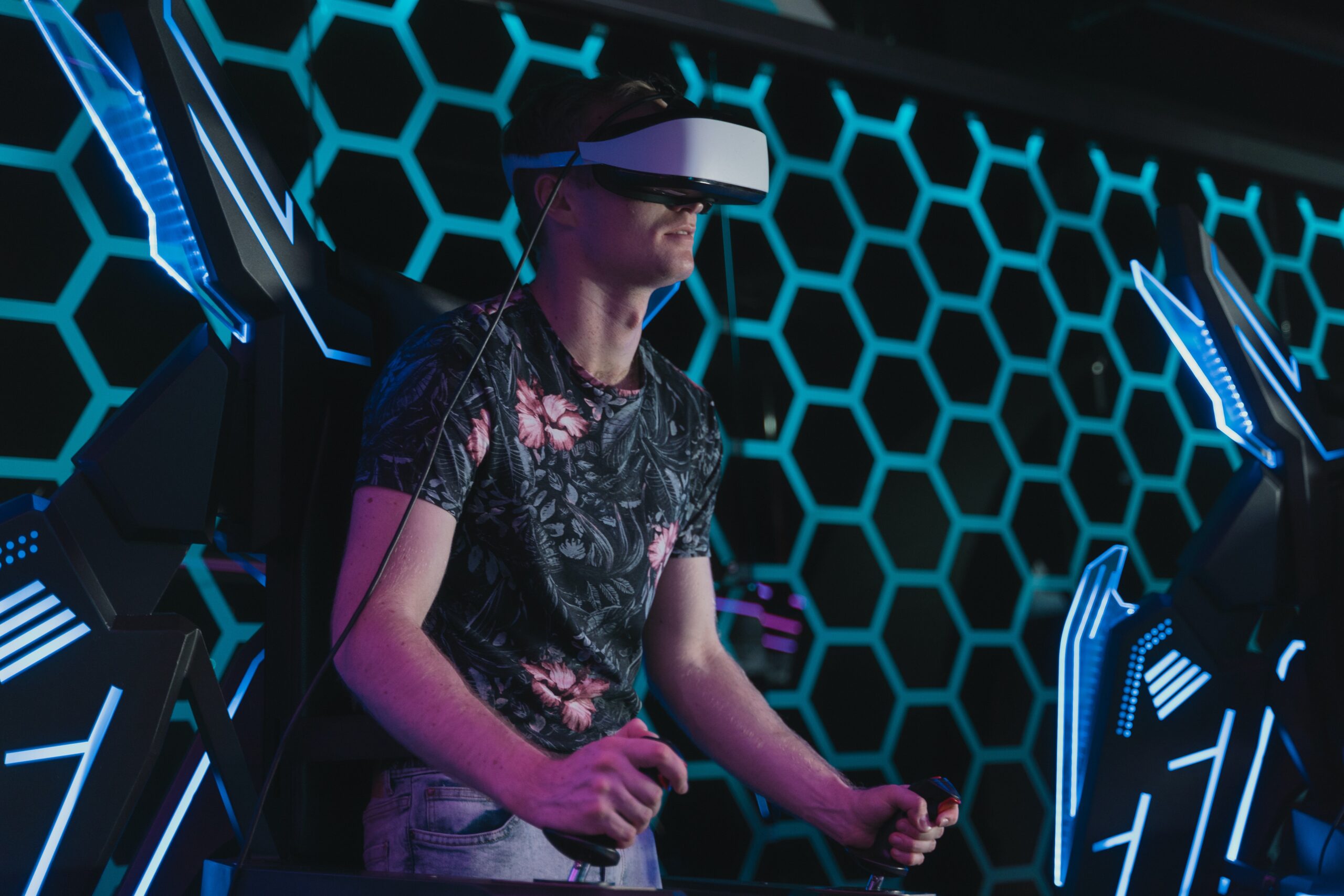 Gaming & Immersive Technology: Our 2022 highlights
The world of gaming & immersive technology continues to go from strength to strength. From a gaming recruitment perspective, it is clear to see that high demand for talent means gaming studios are seeing increased challenges in standing out from competitors.
So, what have been the standout moments of 2022? From gaming trends to exciting immersive technology projects, we want to share our 2022 highlights!
2022 highlights in Gaming & Immersive technology
Meta Quest Pro is launched
Despite an early leak of the Meta Quest Pro headset, the buzz for release was still high! In fact, the leak got even more people talking! It is fair to say that the price to secure the headset is pretty high, but this doesn't take away from the potential it offers fans of virtual reality. In December, the first update for Meta Quest Pro was announced. It allows users record their real-world environment combined with virtual elements. Before the update, users could only capture in-game action, reducing the real-world elements to a black background.
Madden 23 gets your attention!
Working within gaming recruitment, we always keep our eye on the latest releases. Earlier this year, we covered the newest edition of the iconic NFL game series. It's safe to say interest in this particular blog post was high, as we outlined the exciting new features. These features were designed to add the most realistic game play to date. Following on from this, we checked in on how the game was doing. Unsurprisingly, Madden debuted as the top-selling game in U.S. for 23rd consecutive year! Will they achieve this next year?
VR Experiences used to highlight real issues
In November, UK TV powerhouse 'Hollyoaks' announced their foray into virtual reality. In a special short episode titled 'Long Walk Home', viewers can step into the shoes of a female character as she makes her journey home at night. We hear her internal narrative as she navigates her way home after a night out, which gives viewers the experiences a lone female would feel in this situation.
It will feature the misogynistic and threatening experiences for many women that instill fear and a need to avoid intimidating situations for many people in everyday life. Matt Littler, the founder of ARK Immersive, said; "This is a unique partnership with Lime Pictures, and sets ARK Immersive apart as a new type of production house, not only creating high-quality factual content but also incredible narrative-based pieces too." This is a sensitive topic, but absolutely one that needs to be highlighted. It's good to see technology used for this!
The game of the year
The annual 'Game Awards' pits some of the very best against each other. This year, the battle for 'Game of the Year' was close. Among the nominees was 'Stray', where gamers stepped into the paws of a cat in a strange world. Who doesn't want to try that!? 'God of War: Ragnorak' was released to huge acclaim, so it looked like it had it in the bag. However, action role-playing game 'Elden Ring' scooped the prize in the end. It also bagged 'Best Art Direction' and 'Best Game Direction' – a good year for this title!
What are your gaming recruitment needs for 2023?
Whatever your plans may be, we can help! If you have some vacancies to fill before the new year or you want to get ahead of the 2023 January rush, submit your vacancies and we will be in touch! If you're looking for a new opportunity, explore our latest gaming & immersive technology jobs!