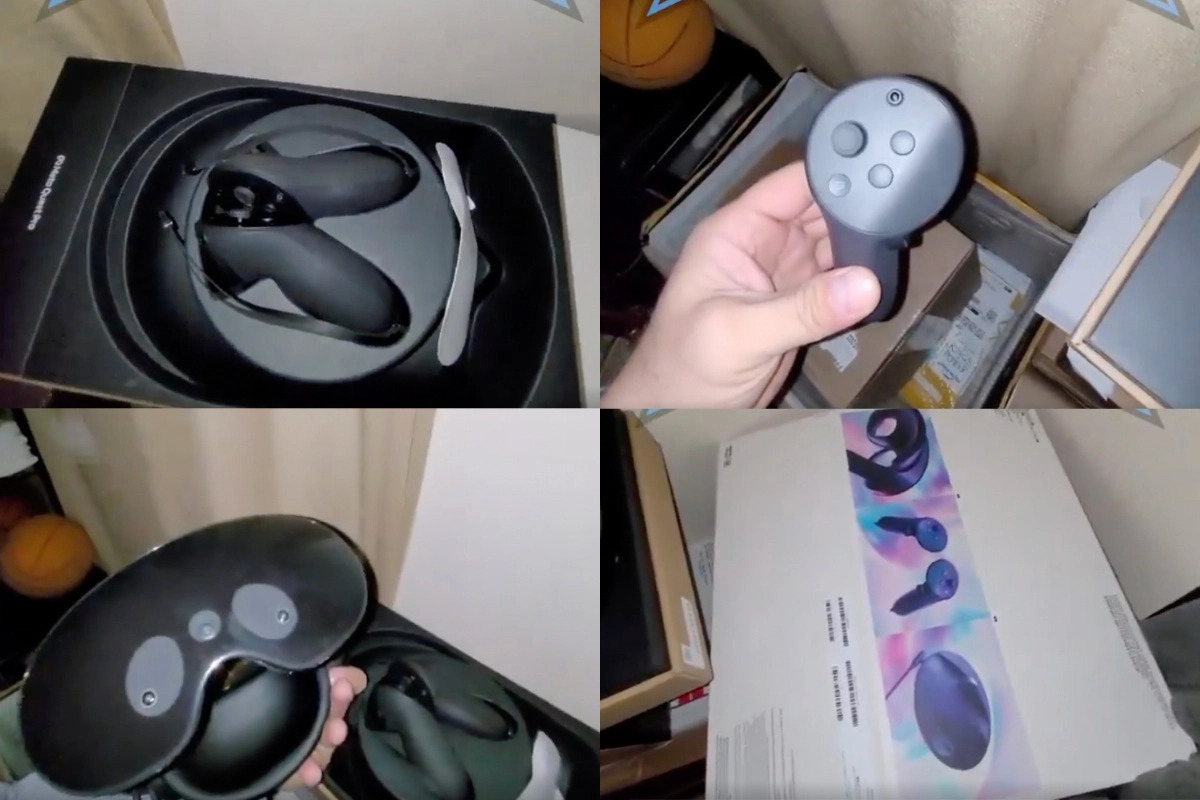 Meta Quest Pro LEAKED!
Ahead of Meta's Quest Pro VR/AR headset launch in October – the headset, or Project Cambria as it is still being called, has been leaked on Facebook by a hotel worker who stumbled across a sample unit.
Meta have been quiet in releasing any further Quest Pro information this year but have been beaten to it.
In an 'Oculus Quest 2' Facebook group, a man named Ramiro Cardenas posted photos of the device's packaging, assuming that the sample had been left at the hotel that he worked at.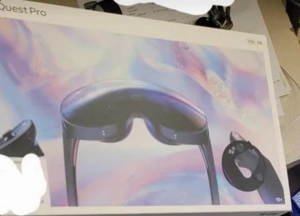 Few people believed the photos to be true, so Cardenas decided to film an unboxing of the product, which led to one of the first peeks at Project Cambria!
What did he find?
Apart from a label that states 'Not for resale' on the box, from the photos, it looks like the black headset has five external cameras – three on the front and one on each side.
It also seems to resemble the original teaser video released earlier this year, featuring new controllers that replaces the previous looped controllers with tracking rings.
The controller pictured is studded with its own inside-out sensors that should allow for improved tracking since they don't need to be within the line of sight of the headset.
In terms of design, from the video, we cannot see an overhead strap for the device, which could insinuate that the headset is lighter than its predecessors, much like a camera.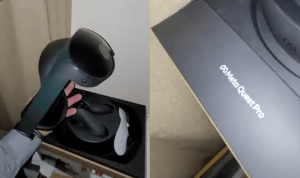 We can assume that due to the close release date, and the 'Engineering sample' sticker on the box, this could be the final version of the hardware, and the leak has seemingly confirmed the Quest Pro name.
Although this is a pretty substantial leak, we should still take this with a pinch of salt.
Any updates?
We still have no further word on the price of the Quest Pro, but it has been said to be "significantly higher" in price, compared to previous models.
Two weeks ago, Meta CEO Mark Zuckerberg said that the company's next headset will release in October. Could this be the Quest Pro?
Check out of our previous Project Cambria blog post, and keep your eyes peeled as Meta's annual AR/VR conference 'Connect' is scheduled for October 11th, 2023.