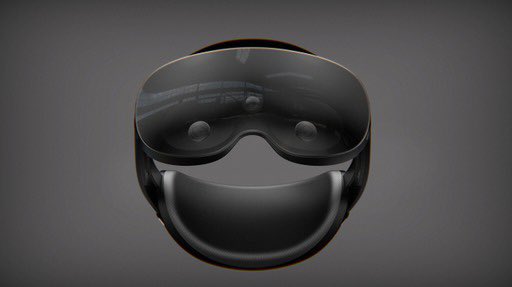 Project Cambria: Take a closer look at Meta's next high-end headset
Last year, we heard about the upcoming release of Meta's (previously known as Facebook) new headset release – Project Cambria.
The time has come for Project Cambria to come to life as the headset was due to be released during 2022, but if we are going by any of Meta's previous releases, we should expect to see Project Cambria in full form near the end of the year.
Design
Like Meta's earlier launch of the 'Quest' headset, Project Cambria will also be an all-in-one product – however it has been made clear that the Project Cambria headset is not an upgrade and "isn't the next Quest" according to Mark Zuckerberg.
Everything that you will need will be included with the headset, featuring a lot of sophisticated tech inside, although this could be just one of the many reasons that the headset will have a higher price point than previous models.
We get the impression that Project Cambria has been designed with business in mind, meaning it is not intended primarily as a gaming device. We can see from the released renders that the product appears lightweight and compact, featuring modern multi-element pancake lenses and designed with new features that Quest does not have. These include:
Face tracking – allowing your avatar to mimic your own movements and expressions.
Eye tracking – highly requested, eye tracking allows you to visualise your own gaze on your avatar, whilst only rendering what you're directly looking at.
High resolution colour passthrough – allowing you to step outside your view in colour rather than monochrome which we have seen in earlier models, to see a real time view of your surroundings.
Brad Lynch, predictor of the MiniLED screens for Cambria, confidently tweets that the released renders are
exactly what the final PVT model looks like. Conviction that these models are correct: 250%" he follows up.
Meta Cambria (SeaCliff) will release later this year

Got confirmation from the supply chain and sourced who've tried the device that this is exactly what the final PVT model looks like pic.twitter.com/FQnKDyyjDA

— Brad Lynch (@SadlyItsBradley) April 13, 2022
Audience
Although the target audience for this product isn't exactly clear, as mentioned before, it is likely to be more business than gaming focused to fit Meta's long-term vision. We get this impression from Mark Zuckerberg's cited business example that you will be able write on paper at your desk without taking off the headset – pretty impressive stuff! Time will tell how consumer friendly this advanced piece of kit will be. Could this put an end to switching between multiple screens for business use?
Competition
We are confident that Project Cambria will be one of the most popular headsets released in 2022, alongside the rumoured 'Apple Glasses' which we have touched on in our most recent blog post, and if you are an AR/VR fanatic, you wouldn't have missed.
How do you think the two compare, and which would you choose?