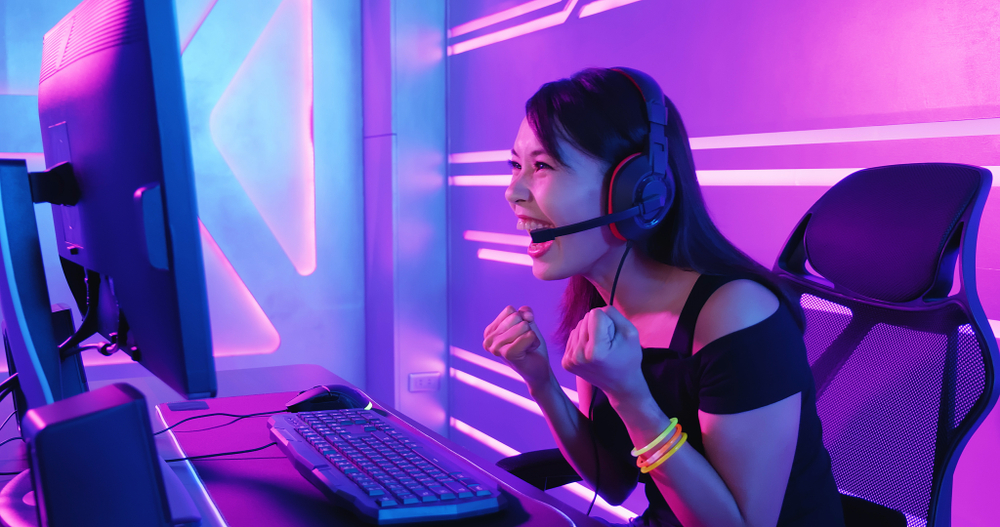 Happiness in the gaming industry: our survey says!
We have recently shared our annual Immersive Salary Survey for 2022, covering a range of topics, including happiness in the gaming industry, that would interest those working in the gaming industry, individuals looking for their next Immersive role, and companies on the search for top gaming talent – if you haven't read the 2022 Immersive Salary survey yet, you can download your free copy today.
---
One of our important topics covered was about happiness in the gaming industry. We have asked these questions in the last few annual reports to highlight changes in happiness, and to find out the reasons behind the change.
Rating happiness from 1-100
We asked our questionnaire respondents to rate their happiness in their current role on a scale of 1 to 100, to which they responded: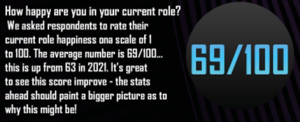 We are pleased to see an increase from 63/100 in last year's report – but why is this?
Who is working overtime?
It appears that only a small number of gaming professionals are working overtime this year, in comparison to last. Could this be the reason behind the increase in happiness ratings?
32% of respondents have said that they do not work any overtime at all, with just 14% working a few minutes extra here and there. 7% seem to work an extra half an hour, which makes a lot of sense for the gaming industry as a large portion of work is project based, and it can be difficult to finish the day when you're in the middle of an important task. We can also see that 21% work an extra hour of overtime, but a minimal 4% work 2-5 hours of overtime.
This could mean that stress levels are reduced, and as we have seen in other parts of the report, a healthy home/life balance is being restored and prioritised in the immersive world. As a gaming professional, is this the case for you?
Is over-time over-rated?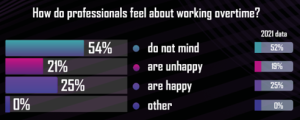 We can see from the data that quite a large number of respondents do not mind working overtime – 54% to be exact. However, interestingly this doesn't mean that they actually complete overtime, they would just be open to the idea. Also, 21% are unhappy to work overtime, which is a 2% rise on last years report. Perhaps workers are putting their foot down to working overtime, as 50% already seem to work over 40 contracted hours+ a week.
To summarise, it looks like happiness ratings are on the rise for the immersive and gaming industry, which is positive to see for both gaming professionals and the companies hiring!
We can see from the report that there is a spike in remote working, therefore companies need to consider how they can continue to monitor the mental health and well-being of staff on a regular basis. It can also be challenging for individuals who like to work remotely, but still appreciate and benefit from the interaction that an office environment brings them.
What do you think the future of happiness in the gaming industry looks like?
---
If you would like to check out what else the report has to offer, you can download your FREE copy at just the click of a button!