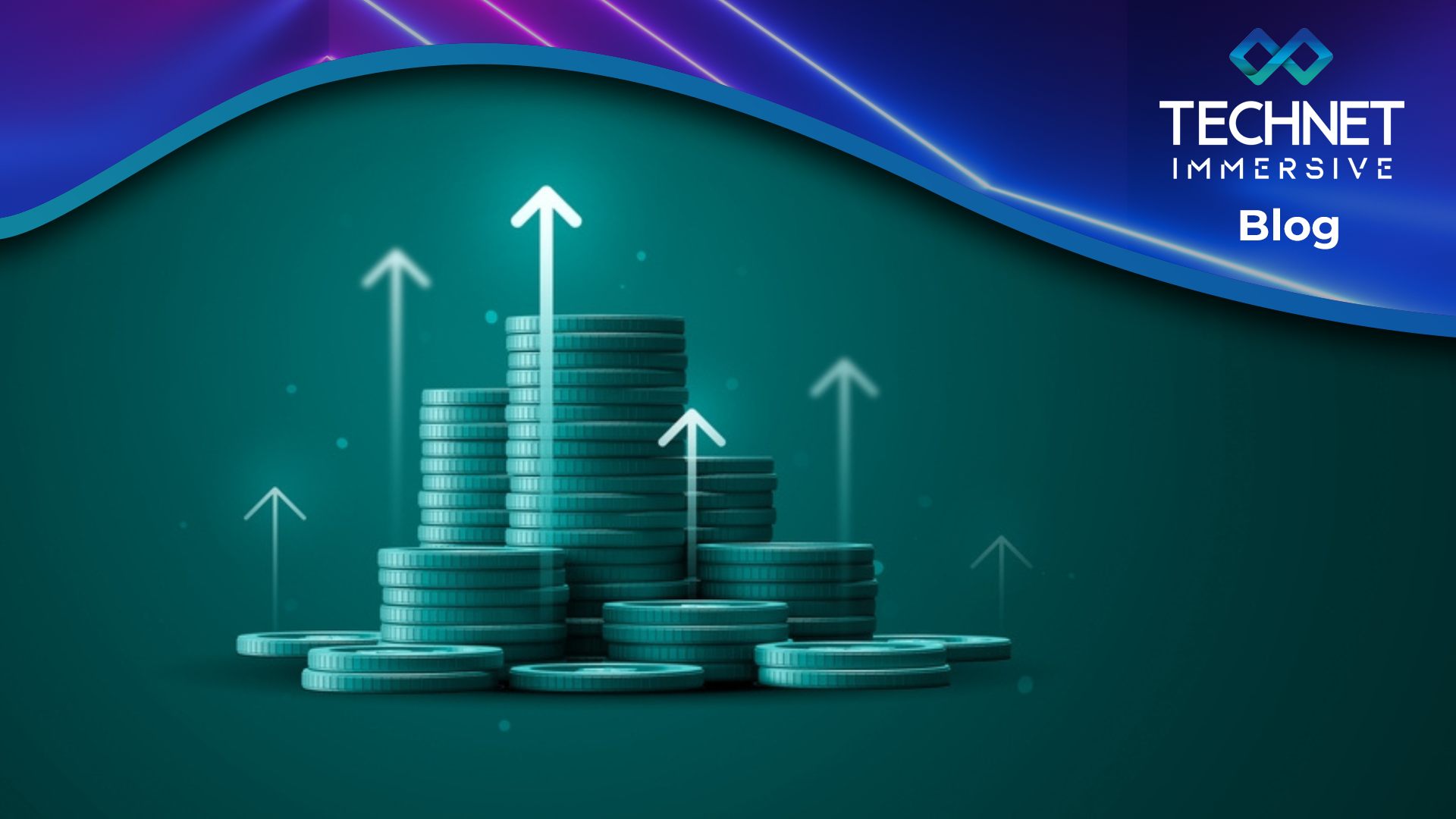 Immersive & Gaming salaries in 2023: is compensation on the rise?
Are Immersive & Gaming salaries on the rise? 
As we are sure you already know, we have released our annual 2023 Immersive & Gaming Salary Survey report, which means only one thing – it's time for a brand new salary review!
We have focused on how salaries have changed since last year, and what could have affected these changes, and there is only one way to find out!
Let's take a closer look…
What are the average Immersive and Gaming salaries for 2023?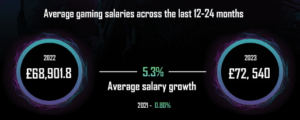 As you can see from the results, average salaries have increased by over 5% from 2022 – 2023.
This is great news for existing Immersive and Gaming professionals and bodes well for future talent to come! We wonder what their expectations would be for the upcoming months…
Luckily, we already know!
What salary increases do Immersive & Gaming professionals expect?

The majority of professionals in the Immersive and Gaming industry expect at least a 15% salary increase when moving to a new role, which for a Junior-Mid level professional may not be that much, but for a Senior or Director level professional, this would likely be a considerable amount.
This could suggest that it would take a large salary increase to motivate individuals to move on from their existing roles.
Thanks to data like this, employers are able to manage expectations when it comes to hiring new staff or offering promotions.
Let's ask the employee's what they think…
The 2 C's – confidence and competition
Not only did we ask if employees feel comfortable asking for a pay rise, but we also asked if they felt their salaries were competitive in relation to their peers.
The outcome appears divided. Therefore, it could be time for those who are concerned about their salaries to take control and initiate these difficult conversations.
Want to read more?
If the above insights have sparked your interest, you can download your own free copy of the 2023 Immersive & Gaming Salary Survey report today – we promise you won't regret it!