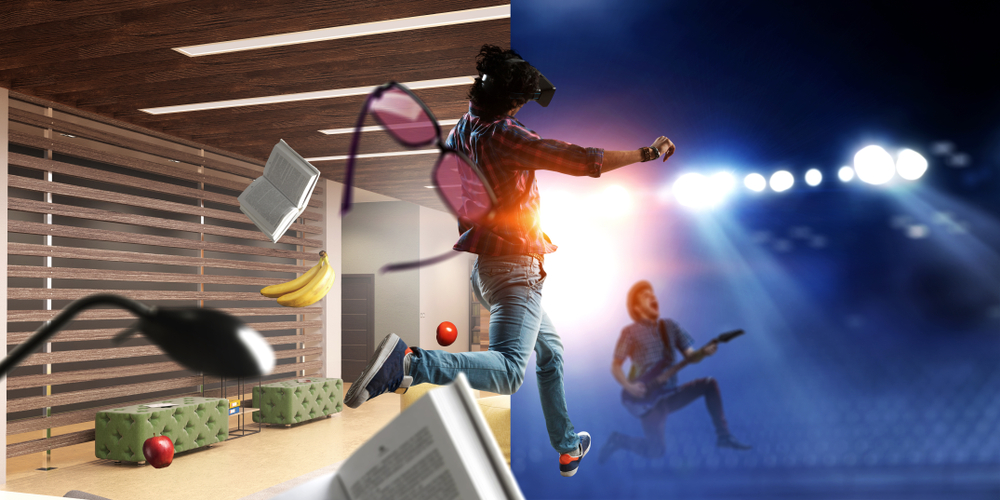 #ImmersiveAsks: Live music that comes to you. Are Sofa shows the one?
Being a live performer is a whole new world in 2021 compared to pre-covid times. Would today's music artists have been able to anticipate the big change?
Now, you can stream a show for thousands of more people from your phone than you would have in person.
VR performance allows you to break a sweat in the comfort of your own home, or wherever you are happiest to the concert as a matter of fact – saving money on venues, security staff and arguably using a significantly lower amount of energy with just an iPhone or headset needed to join in. Is it also better for the environment in comparison to live shows?
Now, companies like MelodyVR and Woov are on a mission to make live music accessible for fans all over the world through immersive 3D audio events, whilst giving the starring artists of today and tomorrow a stage to grow and spread their sound. This has the potential to revolutionise how we perceive the live music industry.
The new VR performance experience could make avid concert goers feel like they are at risk of losing the anticipated live experience.  Just the thought of not being able to clamour yourself up onto the stage with nothing but adrenaline running through your body. Finally, to be a mere 6 feet away from your dream artist would be cause for concern for any super-fan.  Although at TechNET Immersive we do not condone jumping on stage, due to health and safety aspects. However, we agree this is a concert feature that is at the top of our immersive concert experience priority list.
Furthermore, Tom Harper, the Support Lead at MelodyVR makes clear, "Our objective isn't to replace live music, but to offer an alternative – which means you can still attend a show if it's sold out or in a different country."
According to Harper, the VR experience allows the audience to use the 'Jump Spot' feature giving them the chance to move around the venue and jump on stage with an artist! This is evidently a strong benefit and demonstrates how many of the restrictive practicalities of putting on a real show do not exist in a virtual world.
With the explosion of live stream shows over the last year, it is inevitable that home studios will be the next virtual O2 arena.