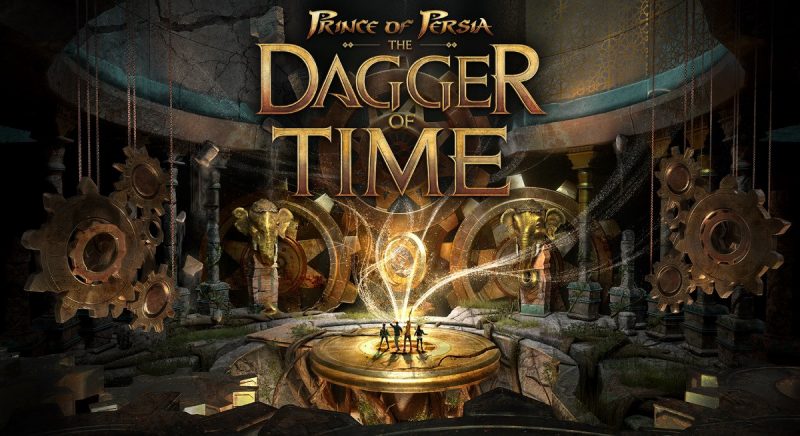 Prince of Persia: The Dagger of Time is a game that will take place in VR/escape room
Developed by Ubisoft Düsseldorf, this new experience is playable by people of all ages and supports teams of up to four players. To escape, teams will need to work together and figure out how to escape a reimagined Fortress of Time.
Time to escape! ⏳

Get the details on @UbiDusseldorf's all-new VR escape room coming this spring 👇

— Ubisoft (@Ubisoft) February 12, 2020
According to Ubisoft, "In the story, players are summoned by Kaileena, the Empress of Time. They are asked to help her to stop the evil plans of a Magi who is attempting to restore the sands to the Hourglass of Time and create an army of Sand Monsters. To successfully escape the fortress, players must use cooperative teamwork and problem-solving skills to complete objectives, utilizing powers such as time control from the dagger of time."
Ubisoft says there are over 300 locations to play the game across the globe, and this game joins both Escape the Lost Pyramid and Medusa's Gate. This experience allows players to control time to solve puzzles. The puzzles will involve interacting with objects in their vicinity, climbing, and using certain powers.
Cyril Voiron, Executive Producer for Ubisoft's Escape Games said;
"Everyone has wished once to hold the incredible power to control time! Slow, pause or even rewind time when you most need it! This is today made possible, only in VR, when you hold the Dagger of Time in our latest Larger-than-Life escape adventure."
There hasn't been a true Prince of Persia game since The Forgotten Sands back in 2010, and since then Ubisoft has declared the franchise to be on "pause". Now, however, it seems like the Prince of Persia VR game being developed could mean the series is unpaused.
Are you looking for a career in VR/AR? If so, click the button below!