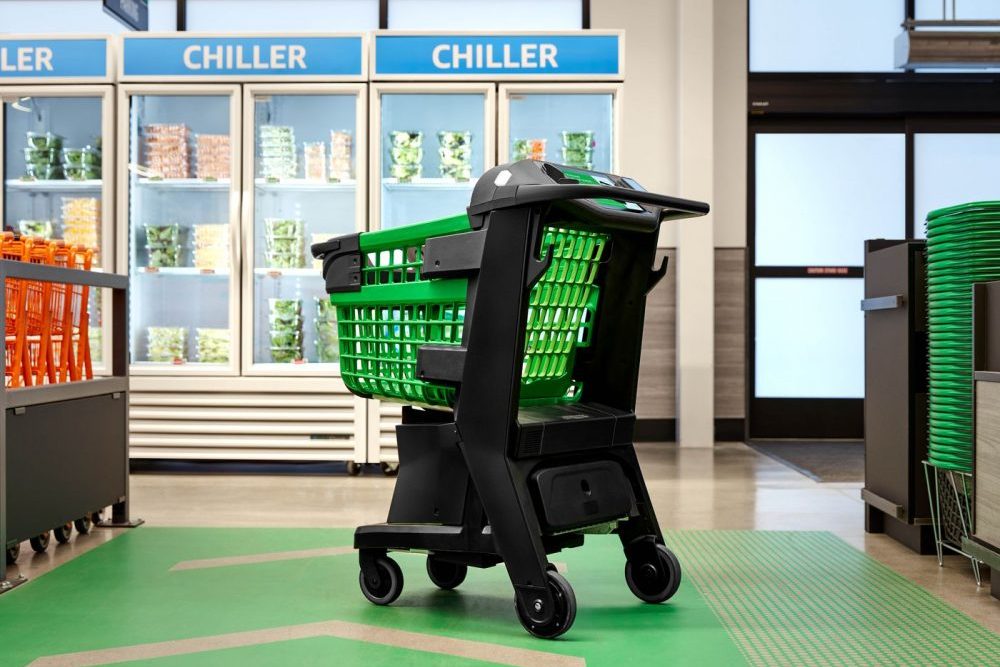 The future of grocery stores: Amazon introduces AI Dash Cart
Amazon announced its first ever Amazon Fresh grocery store in August – offering a convenient and seamless shopping experience thanks to its innovative Amazon Dash Cart that allows customers to skip the checkout line.
The two Amazon Fresh stores, located in Woodland Hills, CA and Irvine, CA, have introduced same-day delivery and pickup direct from the stores as well as Amazon.com package pick-up and free package-less product returns.
This new move into physical retailing involves the stores being packed full of AI-aided computer vision technology. The all-new Amazon Dash Cart enables shoppers to have a quick trip made quicker by skipping the checkout line.
Customers simply place their bags in the cart, sign in using their Fresh QR code in the Amazon app, shop, and exit through the Dash Cart lane to automatically complete their payment (using the registered card on their Amazon account). The cart uses a combination of computer vision algorithms and sensor fusion to identify items put in the cart.
Alexa is also available in stores; customers can access their Alexa shopping lists and find items in the store more quickly by asking the readily available Amazon Echo Show devices dotted throughout the store.
The supermarket trolley is packed with sensors to detect and collate everything you put in, eliminating the need to use a checkout with a human.
According to research group Gartner, more than three-quarters of large retailers around the world either have AI systems now in place, or plan to install them before the end of the year.
Is human interaction pivotal to supermarket experiences or will AI come out on top? Time will tell.