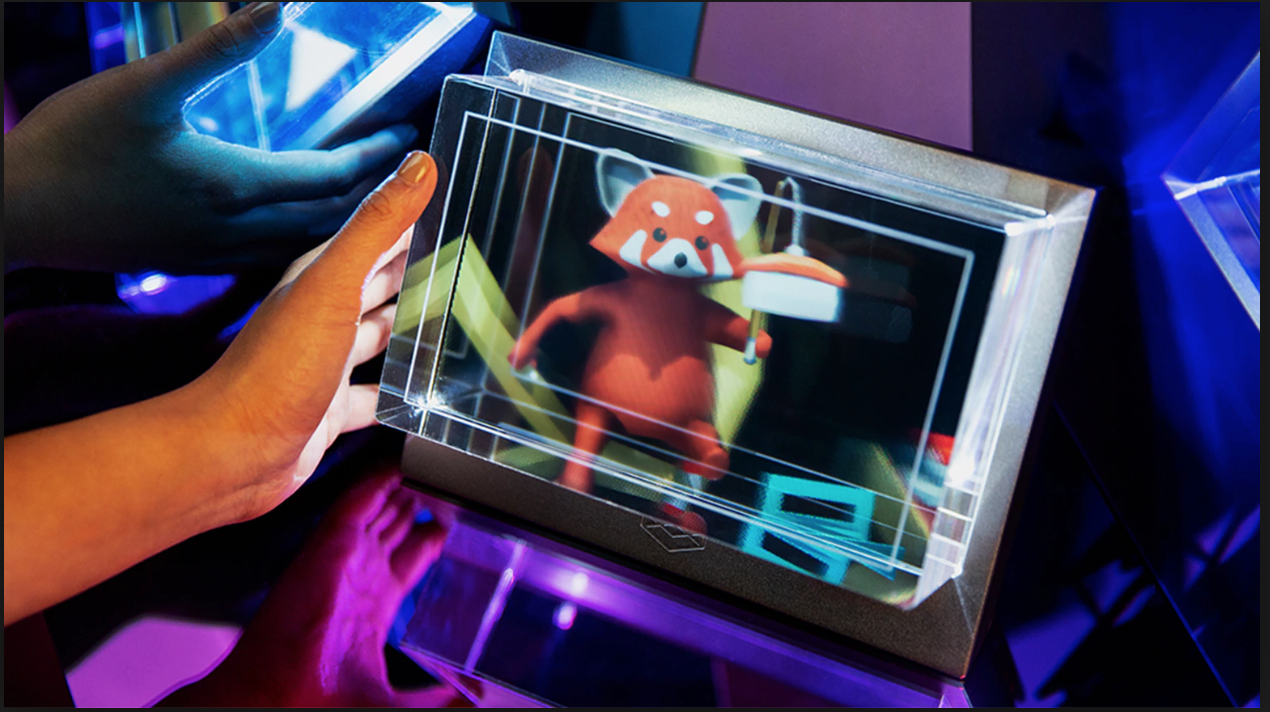 The Looking Glass Delivers Holograms – Without the Need For Headsets
Holograms are perhaps the biggest sci-fi holy grail of technology, and many companies have dedicated years trying to bring the floating, 3D displays of movies like Star Wars, Minority Report, and Avatar to life.
The new display from a company that's been experimenting with various forms of volumetric and light-field imaging in pursuit of real-world holograms. Without needing AR or VR headsets, the looking glass generates 45 unique simultaneous views. As your viewing angle changes, your eyes are exposed to different images, allowing multiple viewers to experience a 3D object as if it lives inside the display.
The device requires a host computer to run. Looking Glass recommends an Intel Core i5 processor, 4GB of RAM, and an Nvidia GTX 1060 graphics card at minimum (plus an HDMI port for display data and a USB-C port for power).  It comes in two sizes; standard and large – ranging from $600 to $3000 depending on the product add-ons.