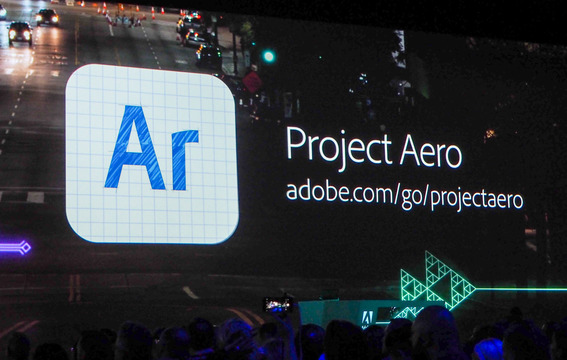 Adobe Releases Project Aero – The latest Creative Tool for Augmented Reality
Adobe has been the go-to tool for content creators and digital artists. Now Adobe has recently released Adobe Projects Aero, an augmented reality creation app, which uses assets you've created in Adobe Photoshop, Illustrator and more to create visually striking interactive imagery for Augmented Reality.
Adobe Project Aero gives users the ability to manipulate 3D content and configure animations and triggers directly via touchscreen input. Aero is packed full of features that let you craft engaging AR experiences quickly and easily, including a starter library at their disposal, which makes it a great introduction for both new users and experienced designers seeking to expand their creative avenues.
One of the big appeals for the new app is its user-friendly approach that involves actions that most people are already familiar with. It uses a simple visual interface which relies on drag and drop controls and won't require any advanced knowledge of programming. You can assign associated behaviours such as animate, spin and bounce to bring your experiences to life.
For now, the app is exclusive to iOS devices.