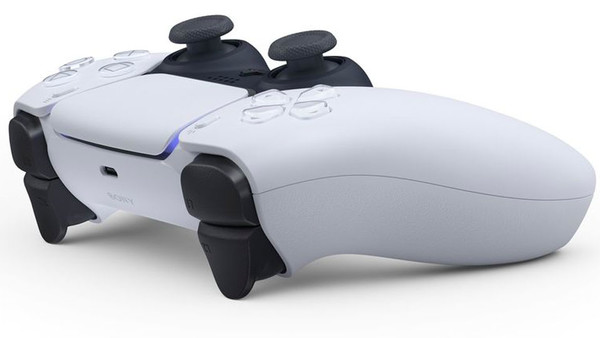 Check out Sony's New DuelSense Controller
Sony released the first images of its PlayStation 5 controller, the DualSense, with a two-tone design and shaped much like the X Box Series X controller.
The DualSense will be rechargeable with a built-in battery and Sony is promising it has worked hard to ensure the battery has high life span without adding too much weight to the controller itself. Sony is also doubling down on the new haptic feedback points like "adaptive triggers into the L2 and R2 buttons."
The company says these will allow players to feel more life-like tension when driving through thick mud or pulling the string back on a bow. It also will feature a built-in microphone that will allow you to talk to friends without a headset and a 'Create' button that replaces the Share button we had on the PS4.
President and CEO of Sony, Jim Ryan, concludes "DualSense marks a radical departure from our previous controller offerings and captures just how strongly we feel about making a generational leap with PS5. The new controller, along with the many innovative features in PS5, will be transformative for games – continuing our mission at PlayStation to push the boundaries of play, now and in the future."
As for the colour of the controller has some on social media social media expressing mixed feelings, with some hoping the controller will come in all black.
Same energy #DualSense #PS5 pic.twitter.com/K4hMQaTIqP

— Adro no Daibōken アドロの大冒険- (@AdrianHayabusa) April 7, 2020
RT if you would prefer the PS5 Controller (DualSense) to be black. pic.twitter.com/WMAbnLHRF9

— PS5 News – PlayStation 5 (@PS5Console) April 7, 2020
PS5 controller kinda lookin like it came out an egg sac pic.twitter.com/NNvQ9XiuSg

— Tyson Hesse (@tyson_hesse) April 7, 2020