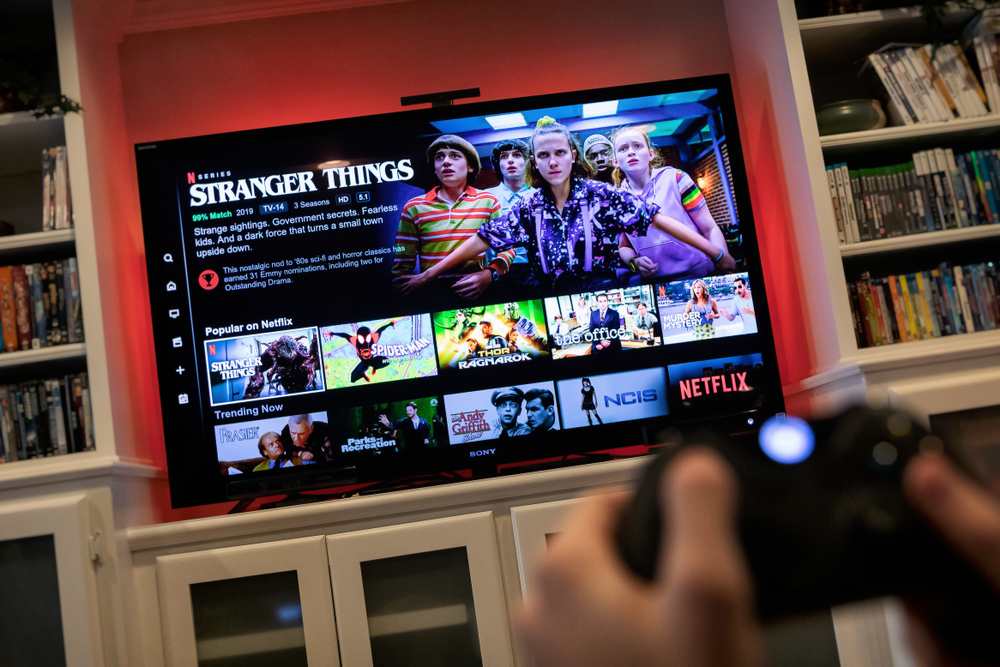 Gaming to enter Netflix as a new content category
Last week, the streaming giant Netflix has revealed it is in the early stages of making a move into gaming at no extra cost as subscriber growth slows. The platform joins Apple, Amazon, and Alphabet in the bid to keep up with new ventures and be the number one streaming service.
Netflix has confirmed the news in a shareholders letter that it won't be charging users for the expansion.  The letter touches on their earlier efforts to produce interactive shows such as 'Black Mirror Bandersnatch' and the Stranger Things games. Netflix in the past has created a series of game IPs and recently held the first-ever WitcherCon, which announced in-development shows based on the franchise.
It has been reported by Bloomberg, that the video games are due to make a show "within the next year". The platform plans to debut the new category on mobile devices. This stats-based decision says it all as it has been recorded by Bloomberg (link) that nearly half of video game revenue comes from smartphones.
In support of this, Netflix has hired the former Electronic Arts and Oculus Expert, Mike Verdu as Vice President of game development. Verdu also once held the title of Facebook Vice President and was responsible for helping developers bring their games to the Oculus VR platform.
After nearly a decade of Netflix and chill…. Plus a few lockdowns it makes sense why Netflix is looking to diversify its offering. Although, this is a huge financial opportunity – is it time for Netflix to level up?
The real question is where does it leave Nintendo, Xbox Game Pass, and other gaming world competitors?