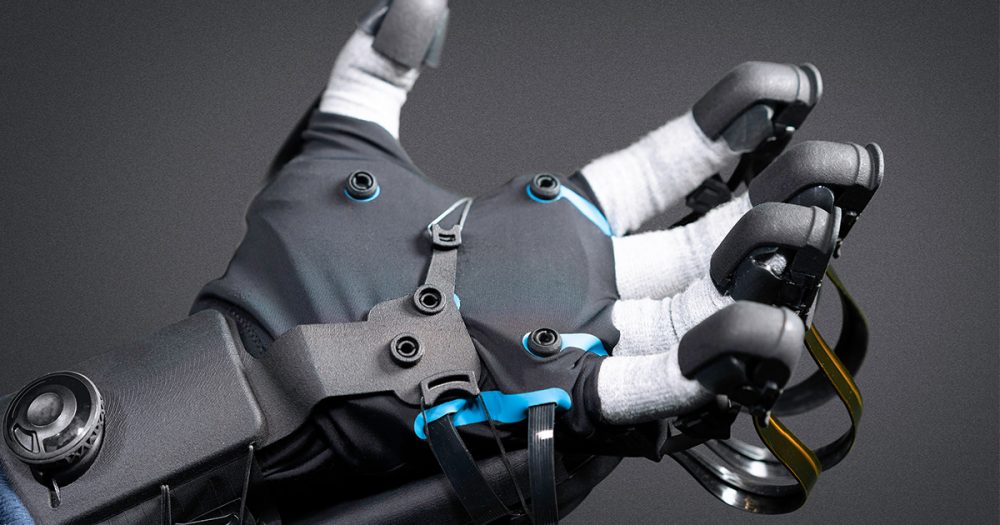 HaptX wins grant to create full body VR haptics
Recently, leading haptics company HaptX along with Virginia Tech and the University of Florida won a $1.5 million dollar grant to develop four-year long project, ForceBot.
HaptX's microfluidic technology works to make virtual touch, sensory feedback and motion tracking more realistic for the first time with their revolutionary HaptX Gloves.
Full-body immersion, where complete replication of real life through digital sensations, has been achieved by HaptX's state of the art robotic exoskeleton. Dr. Alexander Leonessa of Virginia Tech stated:
We are excited to create a system that increases immersion for VR users in applications requiring intensive body motions like sports, gaming, emergency response and many others
The HaptX full exoskeleton uses mechanical arms with gloves and actuators attached to each leg which simulates walking, running and climbing through haptic feedback. The grant allows HaptX four years for the ForceBot project to develop the exoskeleton for commercial and enterprise applications.
"We're thrilled to collaborate with NSF and Virginia Tech to build a platform that simulates realistic full-body interactions and helps more fully realise our company's original vision," said Jake Rubin, Founder and Chief Executive Office of HaptX