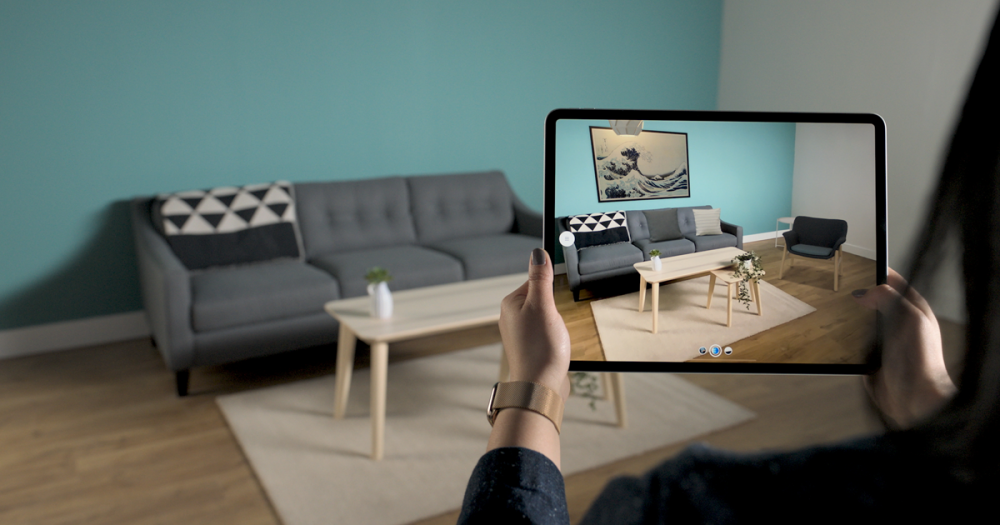 Here's how Apple's latest technology is creating new AR possibilities
Up till now, Apple has been holding back on sharing its development plans for the ultra-wideband (UWB) technology that is expected to be placed inside the new iPhone 12 range, next-generation Apple TV and HomePod devices.
Apple is expected to place these highly secure location-aware U1 chips inside their new line of products, but what exactly are they?
UWB is a very low-power wireless technology that has the ability to penetrate walls and other physical obstructions. Data is transmitted across a wide frequency of bands (from 500MHz to several gigahertz) at a range of approximately 100 metres. The purpose of wide frequency bands means it transmits data through interferences far more reliably than Bluetooth or WiFi.
You wouldn't be wrong in saying this chip transforms your iPhone into a short-range radar device that's location-aware and supports highly secure data. Apple, however, sees this U1 chip as a highly secure networking standard that supports smart home devices.
Apple intends to use this spatially aware technology to support the Car Key feature. As you approach your vehicle, Car Key will open your car door and start your car, all without you having to pull out your device. The U1 chip is now also in the Apple Watch Series 6, increasing the value of the product in terms of its payment and door entry systems.
Another big move would see the HomePod mini and the new Apple TV both act as UWB base stations that would precisely track your location with compatible U1 devices, as well as using information for media controls, brightness/volume controls and even door locks.
In terms of safety, UWB has a tough security system which is even harder to crack than WiFi. Also, it's suggested that you will be alerted in the event any of your U1 devices in your home are moved without permission, for instance if you were burgled. You would then be able to track them using Apple's Find My system. John Prosser, an Apple leaker with a large following, states:
Base stations like HomePod mini and Apple TV are a very clever Trojan horse from Apple that will enable AR capabilities in your Find My app within your home. Next level stuff.
This could be referring to Apple's Nearby Interaction framework for iOS 14 which works out where other Apple devices are equipped with the same chip and can support shared interactive experiences.
The results of the this connected system would make these devices more compatible for multi-use AR experiences, have the ability to turn into games controllers and also improve person identification for taxi and ride-sharing apps. This would create new opportunities that support personal AR-based virtual experiences, such as creating virtual showrooms that can be explored at home.