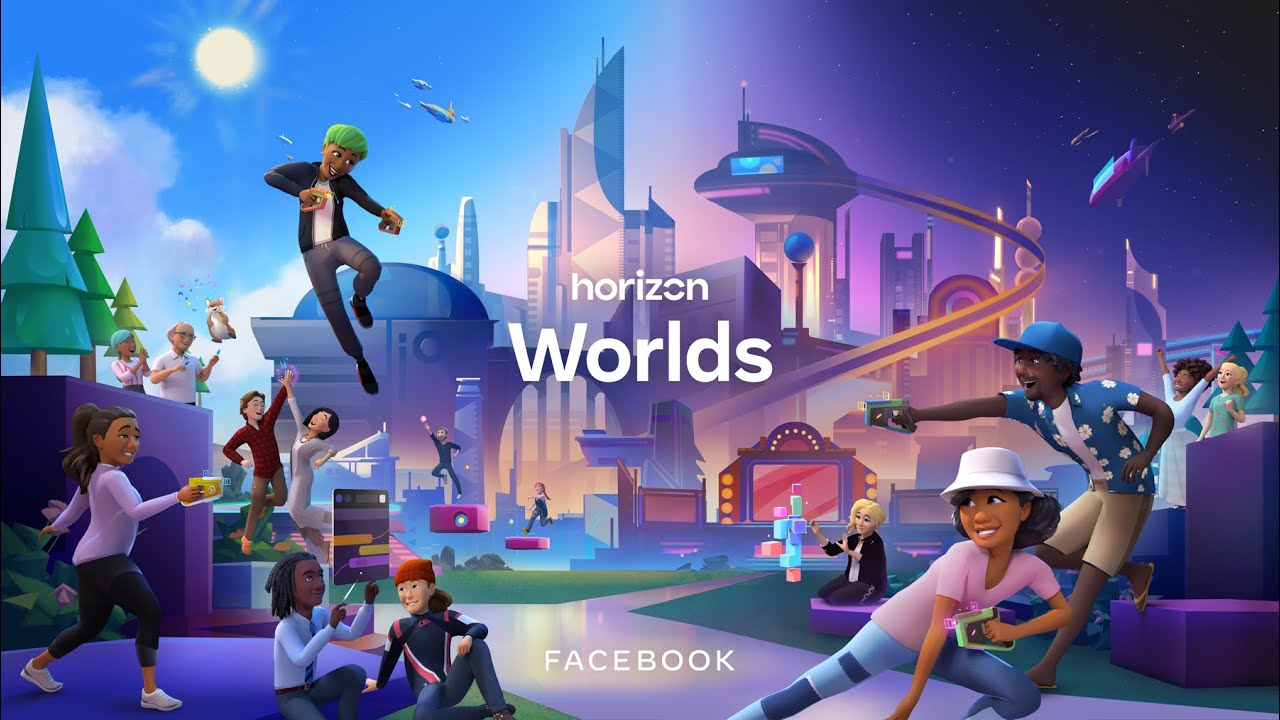 Horizon Worlds: the metaverse platform now launched in UK
Hold onto your headsets…Meta, previously known as Facebook, has launched a new app called 'Horizon Worlds' made exclusively for Oculus Quest 2 mixed-reality headset owners – although we could see the app be released on mobile and web in the near future, appealing to those who do not have the Oculus Quest 2 headset.
Horizon World's is Meta's new metaverse platform, available for download as of yesterday for those over the age of 18 in the UK, joining others in the US and Canada who already have access thanks to a successful exclusive trial in 2021.
Connecting with others, Horizon World's acts as a social chatroom for users to 'virtually hang-out' and explore in different creative locations. Not only are you able to visit different locations, but you are also able to creative your own space that is personalised to you.
Instead of being behind a computer screen, you feel physically immersed in the application, chatting with friends and strangers in a setting that feels almost 'face-to-face'. Scary, right?
Meta's rumoured AR/VR headset named 'Project Cambria' is still due to be released later this year, and we are looking forward to seeing what is in store next for Horizon Worlds in terms of user updates that may include hand-tracking and face-sensing.
Would you be interested in experiencing Horizon Worlds and is it like anything you have seen before?