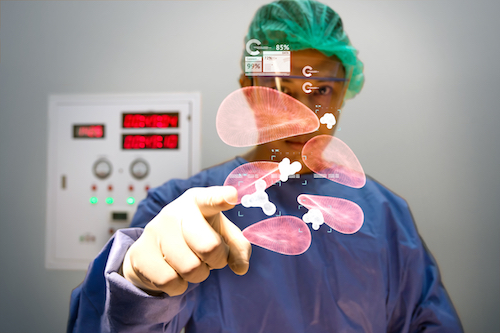 Medivis Unveils AnatomyX – Seeing The Human Body Via AR
The company Medivis unveiled AnatomyX, an augmented reality platform for the HoloLens and the Magic Leap One, targeting universities and teaching hospitals for the purpose of anatomy, physiology and pathology studies.
The platform delivers an in-depth 3D model of more than 5,000 anatomical structures rendered from CT and MRI data from real patients. Students can interact and manipulate with the models through hand gestures and more than 100 voice commands.
Medivis is able to access patient data and represent it visually in a 3D model for doctors to use as a point of reference as they plan surgical procedures, or analyse certain diagnoses. The company is also integrating some machine learning capabilities, to be able to identify and assess the most crucial information from patients' medical records.
The company has reported positive feedbacks through initial AnatomyX pilot programmes. Based on the students who participated, 90% say they experienced an increased understanding of the subject matter and found the classroom experience to be more engaging.
Already the company has performed 15 surgeries in consultation with the company's technology.