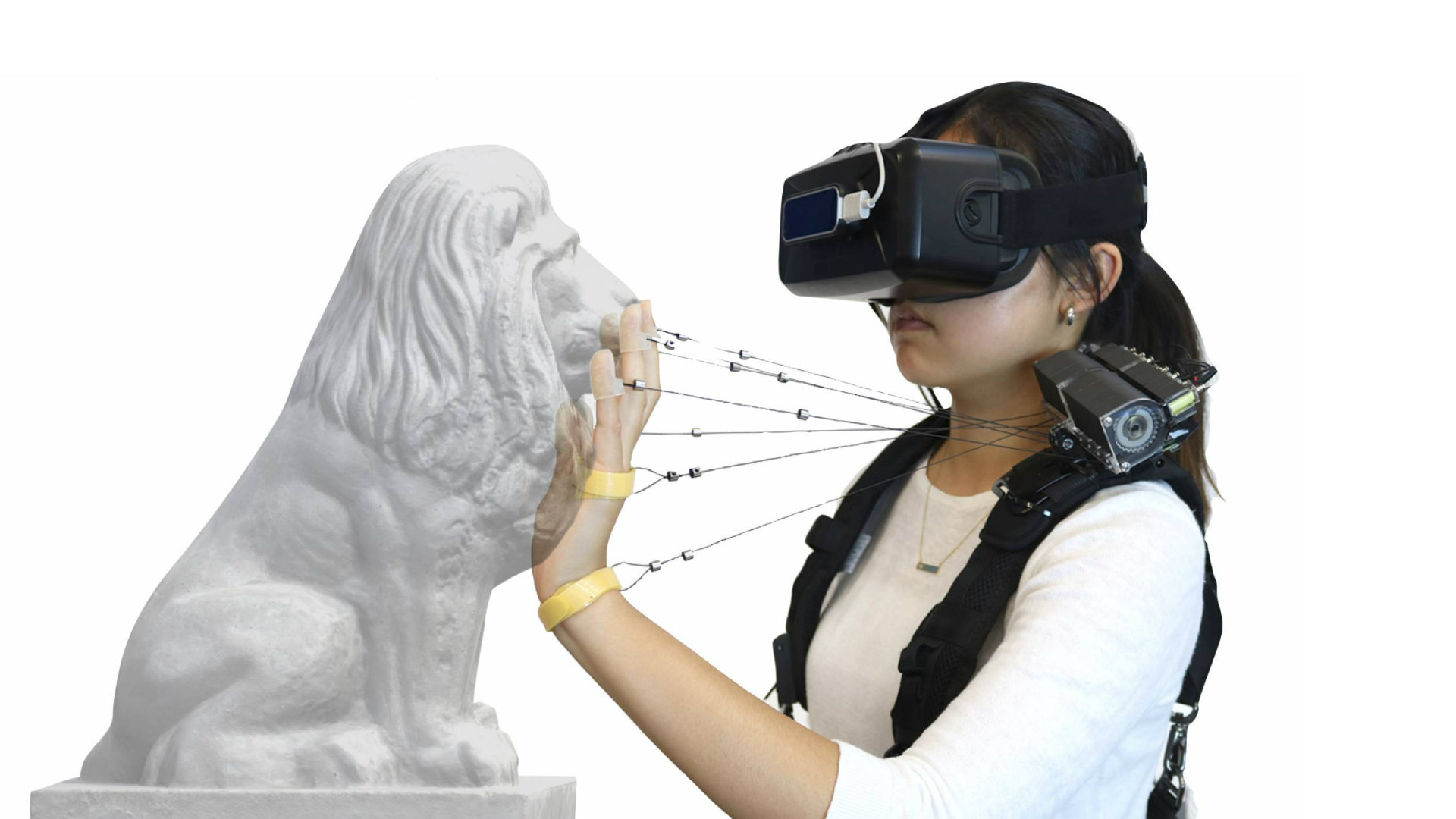 New Haptic Feedback Device Uses Strings to Simulate Touch in The Virtual World
Carnegie Mellon University researchers published a paper recently that proposes a novel VR haptic feedback device, which unlike strictly hand-worn haptic devices, lets you feel objects in VR with a measure of 'positional' resistance.
Inside Wireality, the strings connect to spring-loaded retractors, and the team built a ratchet mechanism that uses electrically controlled latches to lock or release the strings. By locking the strings when the user's hand is near a virtual wall the device simulates the sense of touching the wall.
"Elements such as walls, furniture, and virtual characters are key to building immersive virtual worlds, and yet contemporary VR systems do little more than vibrate hand controllers," said Chris Harrison, assistant professor in CMU's Human-Computer Interaction Institute.
Many different types of strings and string placements were tested until Cathy Fang, co-author of the study, and her fellow researchers configured the following: one string attaches to each fingertip, one to the palm and one to the wrist. The springs, not motors, keep the strings taut. This means the system would be suitable for experiences that involve interacting with physical objects like museum visits or shopping at a furniture store.
The CMU team's device is also far cheaper than many of the haptic feedback devices currently on the market — they estimate that it could be mass-produced for between $35 and $50 (£28 and £40), making it far more affordable than, say, the $5,000 (£4000) Teslasuit Glove.