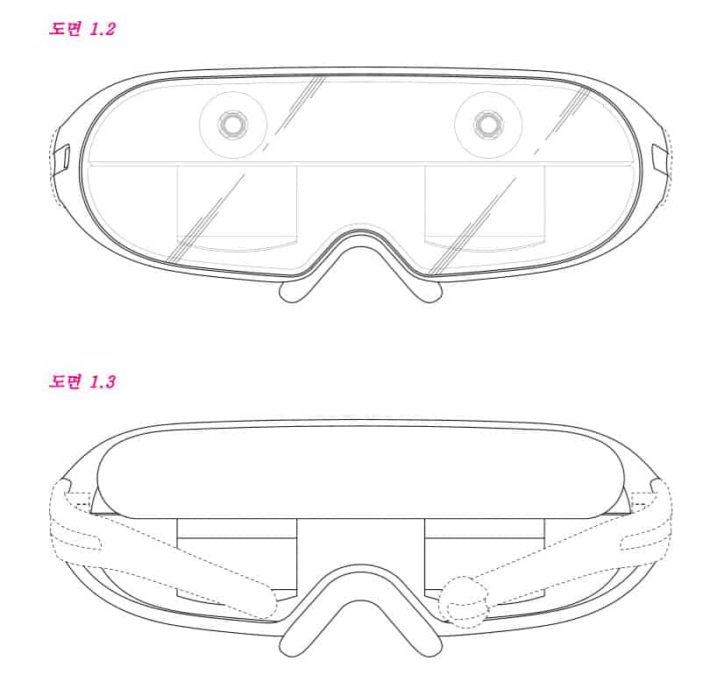 Samsung Patent Reveals Possible AR Glasses
Tech giant Samsung has had rumours swirling around regarding an AR glasses patent it has filed. The patent application was first filed as early as February 2019 but was only made public last week, and features a number of details, illustrations and even a full 3D render of the proposed device.
The unannounced headset would be Samsung's first shot into augmented reality after years of focusing on its line-up of mobile Gear VR headsets.  Whether Samsung has serious plans to launch AR glasses in the future remains to be seen, but that doesn't stop us from viewing what we know so far.
According to the application, the AR glasses would be constructed from metal and synthetic resin. Images of the design also show that the glasses would include 2 screens and 2 cameras, and shows what appears to be either a small speaker or an area filled with venting holes.
One of the images also reveals a cable running from the right side of the device, directly connected to the head-mounted display. This could mean that the VR glass would need a wired connection to a compatible device to work, or indicates a way to charge the headset.
With Apple rumoured to be developing an AR headset It comes as non surprise that its next biggest competitor is also exploring the world of AR.  Although, patent applications like these should always be viewed with a healthy degree of scepticism, since they may only be internally developed and never released to the public.