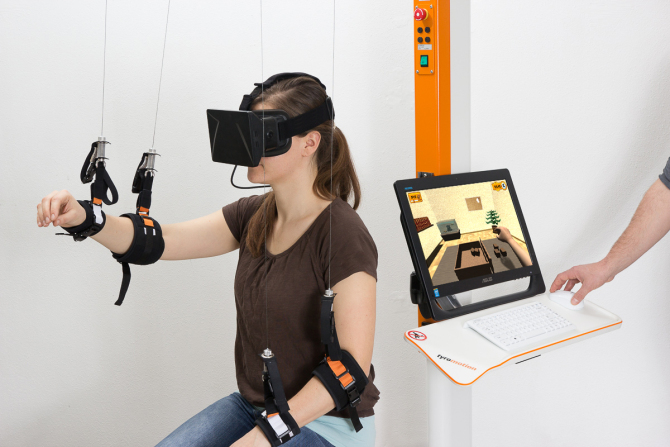 Sheffield Facility Welcomes VR Technology to Help Rehabilitate Patients
Cutting-edge wearable technology has incredible potential to help those who have suffered an injury or illness resulting in the loss of functional mobility. Often, VR is viewed as something only for gamers to immerse themselves in the virtual world. But Virtual Reality is now being seen as a major potential in the rehabilitation setting.
STEPS is a rehabilitation facility that sees the potential VR has to offer to its patients, who are recovering from brain injury, spinal cord injury strokes, and other complex trauma injuries. The suite of assistive technology focuses on upper and lower limb robotic therapy, as well as cognitive feedback and training for a complete solution for neurorehabilitation.
Studies supported by FAPESP have shown VR's positive result in increasing brain connectivity and repairing losses caused by the patient's clinical condition. Alexandre Brandão, a researcher at the University of Campinas's Physics Institute, said,
"Integration of the wearable with the Unity software means patients undergoing motor rehabilitation can interact with VR environments while the therapist views data for the movements performed during the session. The patient's actual movements may be very limited or small, but in the virtual context the captured and processed data generates complete movements by the avatar."
STEPS Rehabilitation now one of only two UK facilities offering clients access to the revolutionary MindMaze virtual reality rehabilitation technology. Developed in Switzerland, VR technology will be used as an effective and engaging way to helps clients improve upper or lower extremity coordination and balance during physical therapy.