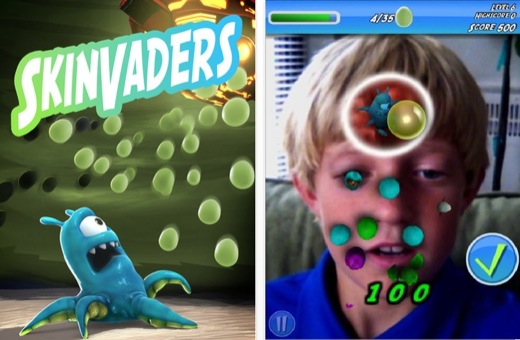 Skinvaders – Turn your face into a battleground for aliens!
A free iOS game called Skinvaders turns your face into a battleground for crawling creatures using the latest total immersive technology.
The latest tech helps avoid the impression of the creatures simply being on top of a 2D picture of you. Instead, they take into consideration the depth and contour of your face for Skinvaders to plan their battle.
The game was created by Total Immersion, a studio that has been working on augmented reality (AR) games for some time. To make the game, they used their new D'Fusion Studio, which is a free to download AR software designed for the cross-platform development of augmented reality games, from iOS to Android to the Kinect.
The company will make the latest version of its software, D'Fusion Studio 3.2, freely available for developers to use. It supports multiple platforms, including iOS, Android, web, and Microsoft's Kinect. But while the software is free, Uzzan, CEO, states the company will work out licensing deals with any developers who choose to use its technology in their apps.