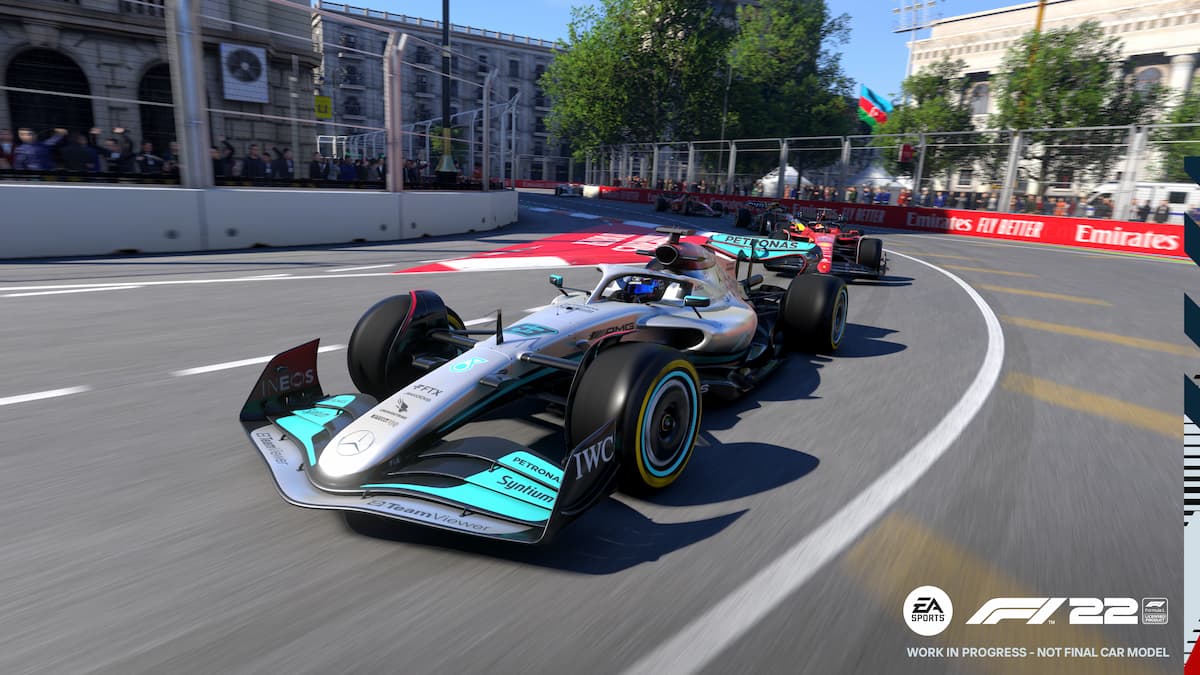 F1 22: release and sneak peak
Newly collaborated, EA and Codemasters will be releasing the standard edition of the fully licenced F1 22 game on Friday 1st July – just a couple of days away.
What you can expect to see
New cars
There will be 10 new cars introduced to the game, supposedly designed with a heavier weight, and feel across the track, which you will notice especially if you have been playing the game for a number of years.
More responsive and improved handling
Unlike before, it will take more accuracy to drive the cars into corners and around bends, instead of being able to chuck the car around. It seems that F1 22 is a more delicate game than before which could be a blessing or a curse – you decide.
VR
This is the feature that we are obviously the most excited about and is something that we haven't seen in the F1 games before. This immersive and transformative experience will change the game of F1 as we know it, although it will only be PC users that get to experience this upon release, and drive in VR in every driving mode.
We are expecting to see a PS version released in the near future – fingers crossed!
F1 life
Another brand-new feature for 2022, players can customise their own hub, showing off their trophies, and style their driver in designer clothes and accessories. However, some think that this could just be a new way of F1 making more money as this is a static feature and can only be seen from inside the hub.
One big plus of the F1 life feature is the supercars – from the Ferrari Roma to the McLaren Artura and more, which you can buy with tokens that you earn as you progress through the game.
Improved animation
New 'broadcast' settings allow players to sit back and relax during sequences such as pit stops, formation laps and safety car periods, with the power of AI controlling the realistic TV-style sequence for you.
---
These are just a small handful of the changes and updates that we anticipate seeing in the new F1 22 game, and we look forward to hitting the track this Friday. If you want to get ahead of the game, you can access the F1 22 Champions Edition which launched just yesterday, the 28th of June.
Which will you choose?
Are you a gaming fanatic? Check out one of our latest blogs where we discuss the best Star Wars game of all time.